7 DAY MACHAME TREK + 2 nights accommodation
KILIMANJARO TREKS FOR SOLO TRAVELLERS
So – you have wanted to climb Kilimanjaro for a long time. You've done the research, come up with the funds and  you're ready to go for it!
NO NEED TO COMPROMISE YOUR TRAVEL DREAMS
We've got you covered
You can still climb Kilimanjaro. Just because you're travelling to Tanzania alone doesn't mean you have to climb Kilimanjaro alone. Recent trends have shown that the number of solo travellers enquiring to climb Kilimanjaro with us has increased sigificantly. They want to climb – but not alone. It is for this reason we started to offer Kilimanjaro treks for solo travellers.
THERE'S NOTHING STOPPING YOU
JOIN ONE OF OUR SOLO TRAVELLERS TREKS
SUPPORT EVERY STEP OF THE WAY
From helping you decide which trek is best for you, to advising on everything from visas to packing, once booked, all you need to do is get on the plane. Our English speaking staff will meet you at Kilimanjaro airport to transfer you to your hotel in Arusha.
ARRIVE ALONE – TREK TOGETHER
Our Solo Travellers Treks attract a mix of genders and ages generally ranging from 25 to 65 from all over the world – so it's hard to know exactly who you'll meet, but you can be assured you'll be a part of the fun.
SINGLE SUPPLEMENT SORTED
You will be paired with another traveller of the same sex to share a room & tent during your adventures so you won't have to pay anything extra. If you prefer your own room or tent you can pay a little extra – we work hard to keep this as little as we can.
Your trekking adventure will ascend Kilimanjaro via the Machame Route. Due to the ascent and descent over its duration – following the golden rule of 'climb high and sleep low' – the Machame Route offers some of the best acclimatization and the greatest summit success. The Machame Route is definitely recommended for people experiencing high altitude mountaineering for the first time. It takes you in some of the best geological features on the mountain.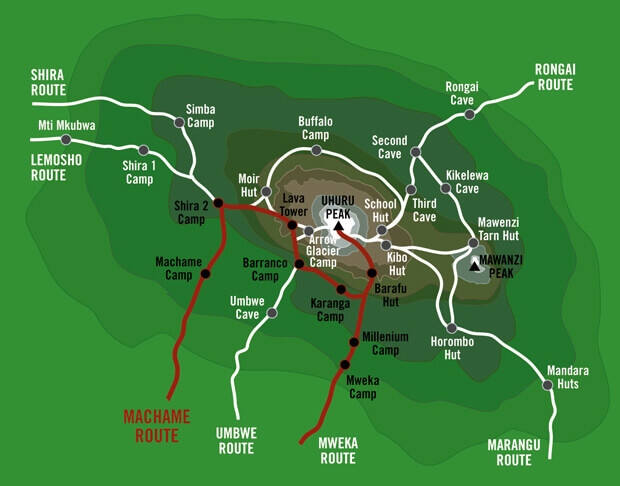 DETAILED ITINERARY
DAY TO DAY
WHAT IS INCLUDED IN THE PRICE?
OUR TREK ITEMS & SERVICES INCLUDE
Accommodation & Logistics
Items & services NOT included
COMBINE YOUR KILIMANJARO TREK WITH A SAFARI OR RELAX ON ZANZIBAR
SUMMIT TO SAFARI & BEACH
Why not extend your adventure with an unforgettable safari OR a few days on the tropical island of Zanzibar
Explore the savannas of the Serengeti, adventure into Ngorongoro Crater and Tarangire National Parks, or take a few days out on a relaxing on the white powder sands of Zanzibar.
SOLO TRAVELLERS TREKS
TREKKING DATES FOR 2020
SATURDAY 08.08.2020 to
SUNDAY 16.08.2020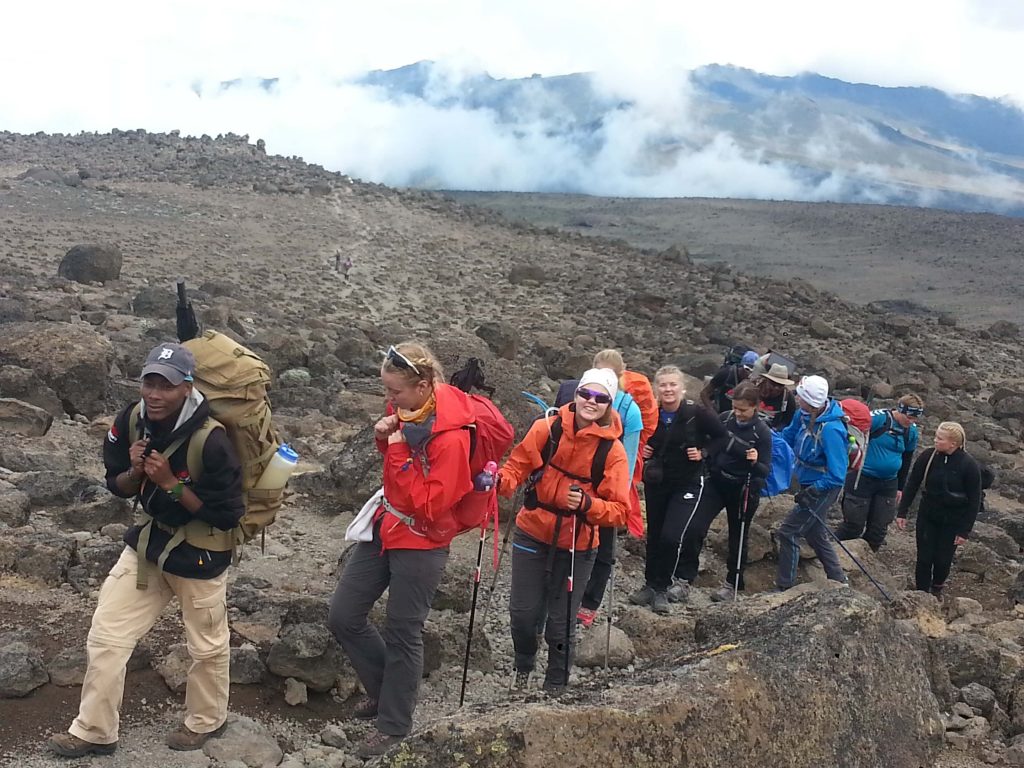 SATURDAY 03.09.2020 to
SUNDAY 11.09.2020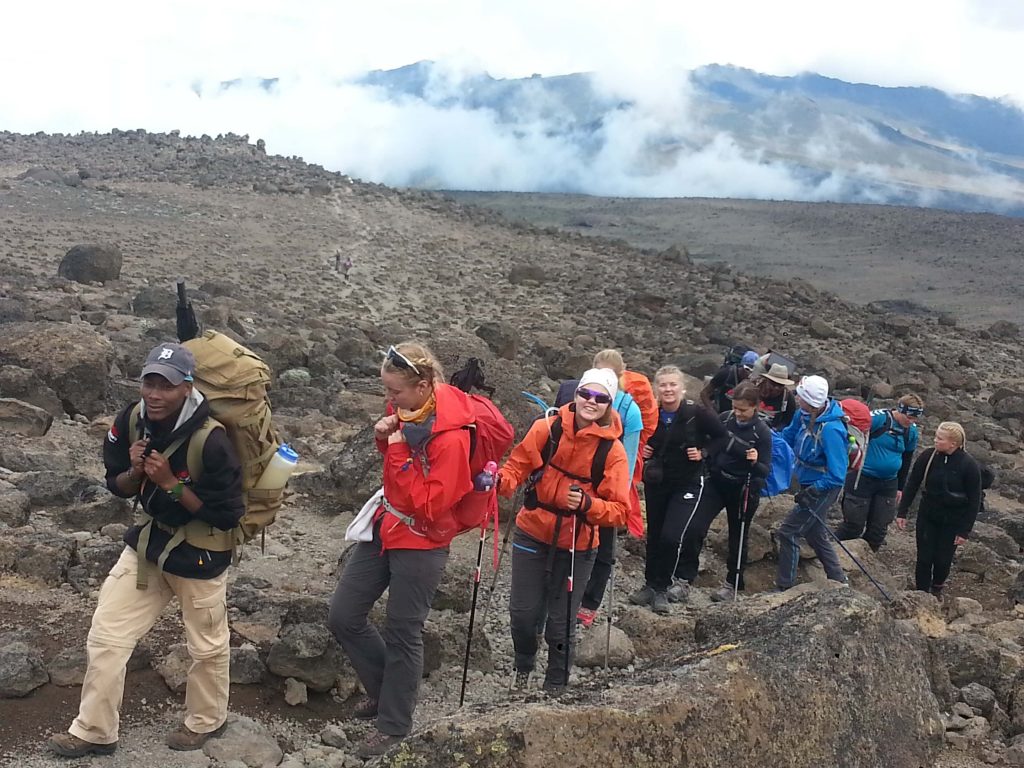 SATURDAY 03.10.2020 to
SUNDAY 11.10.2020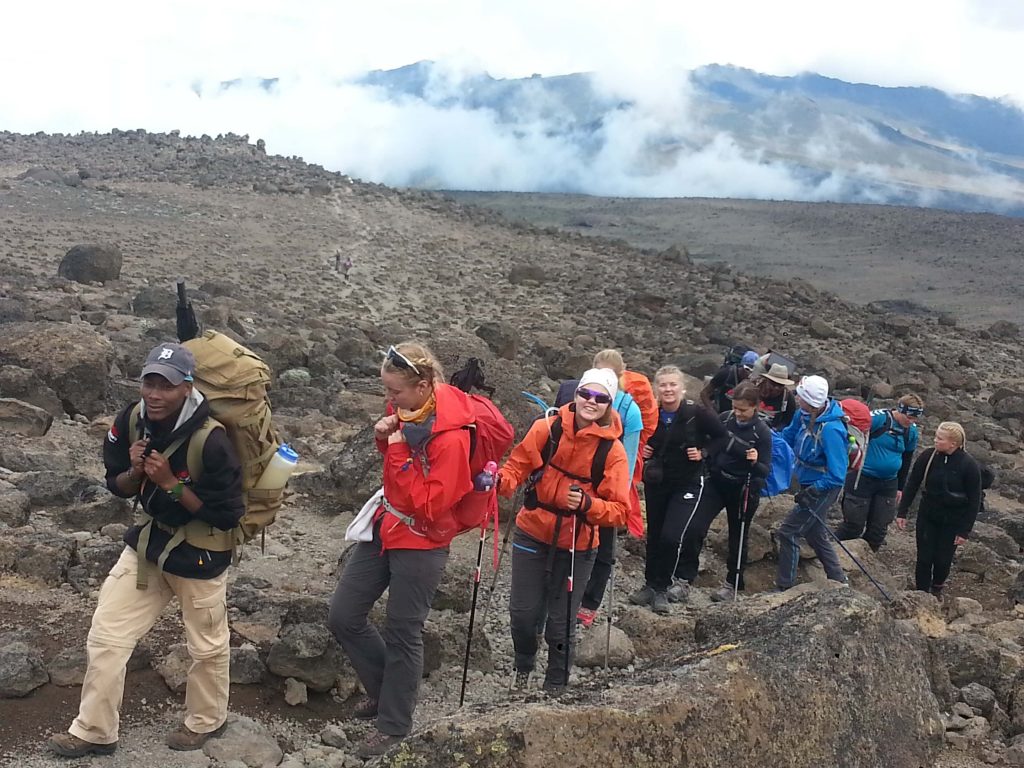 ARTICLES TO HELP YOU PLAN THE PERFECT KILIMANJARO ADVENTURE
READ OUR BLOG
Hooray! We are back on the mountain and the treks are starting to fill up ! But what are the regulations and restrictions fo...