Key points to think about with your Kilimanjaro Travel Insurance
KILIMANJARO TRAVEL INSURANCE
It is important to have the correct travel insurance for climbing Kilimanjaro. It is compulsary to have travel insurance to join one of our treks.  Some of the key inclusions you will require in your Kilimanjaro travel insurance policy are the following:
Make sure your policy covers you for the altitude you will be visiting (6000m)
The policy should cover you for evacuation by helicopter in case of emergency
There should be adequate medical cover and cover for loss of equipment
For a quote put in your details in the form below.
KCC highly recommends the following company's for your travel insurance:
WORLD NOMADS – European & International Residents
Jade Stanley Ltd  – UK residents only
1. WORLD NOMADS
Travel insurance for climbing Kilimanjaro: simple & flexible
You can buy, extend and claim online, even after you've left home. Travel insurance from WorldNomads.com is available to people from over 140 countries. It's designed for adventurous travellers with cover for overseas medical, evacuation, baggage and a range of adventure sports and activities.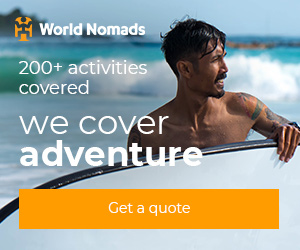 2. JADE STANLEY LTD
About JS Travel Insurance
Jade Stanley Ltd was launched in September 1999. The whole concept was to provide customers with instant travel insurance by maximising the use of internet technology, but at the same time never losing the personal touch.
If you are planning a trip which includes the great challenge of Trekking up to 6,000 metres, it is of vital importance that you have a Travel Insurance Policy in place before you leave your home and start the trek.
Search and Rescue: We are pleased to offer a policy that covers Search and Rescue up to £50,000 in the event of an accident or injury whilst taking part in Trekking to 6,000 metres
Click below to find out more and receive a quote:

Our Travel Insurance policies have been specifically designed to suit your travel and holiday needs. We have a choice of 3 policies including cover for Single Trips, Annual Multi Trip or Backpacker cover.
Medical Expenses and Repatriation covered up to £10,000,000 on Single Trip and Annual Multi Trip and £5,000,000 on the Backpacker policy.
We cover over 500 types of Sports and Activities, such as Football, Gymnastics, Cycling, Rugby, Horse Riding and many more…. We also cover participation in Amateur Tournaments and Competitions.
No Age Limit. There are No Age Restrictions on our policies. We cover up to the age of 75 for Single Trip, 65 for Annual and 45 years of age on the Backpacker policies. If you are over 75 years of age, we can find you a policy, please call us on 0800 466 1174 . We are here to help.
Groups, School Groups, Sports Groups going to an Amateur Tournaments or Competition be it Football, Gymnastics or Rugby, we have been providing cover for these for years. We can also cover children under the age of 18 travelling without Adults.
7 things you should know about travel insurance from WorldNomads.com