A Life-Changing Adventure to Save Elephants
12.10.2019 - 7 Day Trek via the Machame Route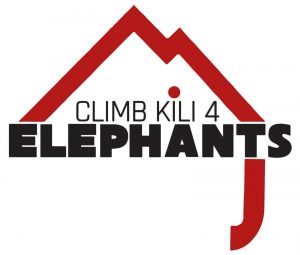 A fundraising adventure to save the lives of elephants
Climb Kili 4 Elephants is a project of KCC that was established to raise awareness for poaching of African elephants and promote a deeper understanding of the trafficking of endangered wildlife.
With our fundraising treks to the summit of Kilimanjaro, we aim to help fund the efforts for elephant conservation in partnership with conservation groups in Africa and provide wages, equipment and training for vitally needed scout teams in Tarangire National Park.
Itinerary Highlights
Day 1 - Arrival - Arusha
After being  picked up from the airport we will transfer you to Planet Lodge where shake off the flight and relax into Africa. Once everybody has arrived and settled in we will have a meet & greet with all the other climbers and give the group a briefing of the adventure that lies ahead.
Day 2-8 - Mount Kilimanjaro
Climbing Kilimanjaro - Full Moon Summit
A once in a life time climb to the roof of Africa and actively contributing to the struggle in saving the lives of Elephants.
As far as a once in a life time experience goes – Summiting Mt. Kilimanjaro in the light of a full moon is certainly one of them. The stunning views of glittering glaciers on a cloudless night is reason alone for many climbers to schedule their trek to coincide with the full moon dates mentioned below. The moonlight will also make the final night climb on your summit night easier and most of the time it will be unnecessary to even switch on your head lamp, enhancing your whole trek up the mountain, offering some magnificent night views of Kibo from most of the overnight camps.
Day 9-10 - Tarangire National Park
An Elephant Experience
Over the next 2 days you will reconnect, with nature and reflect in the presence of the majestic African wildlife in the deep backcountry of Tarangire and live the sensual experience of walking with elephants in the African wilderness. While Tarangire is one of Africa's best-known elephant parks, we will be accessing areas where no others go to, giving us a unique and in depth wilderness experience and some excellent up close elephant experiences. After a day in the bush with the elephants we will spend the night 10 km into the park, relaxing at Tarangire Safari Lodge. The following morning we will continue with our elephant encounters in the National Park and then make our way back to Arusha in the early evening.
Please note: this itinerary serves as an example of trip highlights and is subject to change.
Email us for a detailed itinerary 
Project Aims & Objectives
The Project Aims to improve wildlife and associated natural resource law enforcement systems in the greater Tarangire- Manyara ecosystem, with a particular focus on elephant and giraffe protection.
Objectives include to:
Facilitate regular foot and aerial patrols
Set up and equip mobile ranger camps at strategic localities
Set up an informant network to better inform relevant Government and Community Authorised Association operations
Facilitate case follow up through to prosecution
Procure equipment for rangers and village game scouts
Train and better equip rangers and scouts in order to provide improved surveillance and anti-poaching rapid response, and to improve prosecution success
Provide Community Development and Support to local communities
Implement Human-Wildlife Conflict mitigation in priority areas
Roll out the 'Living in Harmony with Nature' education syllabus in local schools adjoining Tarangire and Lake Manyara National Parks.