WE CLIMB ALL YEAR ROUND
THE BEST TIME TO CLIMB KILIMANJARO
Although we climb Kilimanjaro all year round, the best time to climb Kilimanjaro tends to be the warmest and driest months. Until recently the weather system on Kilimanjaro was very predictable but like everywhere else in the world the weather system has been changing. Over the last few years the rainy season seems to have been arriving early. It is hard to say whether this will last but it has been noted over the last few seasons.

Weather is a deciding factor
The Wet & Dry of Kilimanjaro
Deciding on the best time to climb Kilimanjaro is determined mainly by the weather. Tanzania experiences two rainy seasons and two dry seasons every year.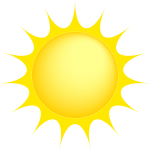 The Long Dry season which lasts from late June to mid-October, is the most pleasant time of year. During this time, rainfall is uncommon, while clear skies and plenty of sunshine are to be expected. Temperatures are relatively cool and can be chilly on early morning game drives.
The Short Dry season  – January and February constitute the short dry season.
Of course, the higher slopes of Kilimanjaro can experience sub-zero temperatures at any time of year.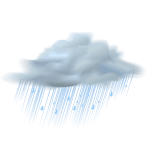 The long rains usually last from early March to late May, bringing with them heavy afternoon downpours and high humidity. Temperatures at this time of year frequently exceed 86 degrees Fahrenheit (30 degrees Celsius).
The short rainy season (November and December) sees lighter, less reliable rains and the start of the hottest time of year, which lasts until the end of February. Temperatures during this period can get as high as 104 degrees Fahrenheit (40 degrees Celsius).
The rainy season shouldn't put you off visiting Kilimanjaro. It is not always as wet as you may expect and there are some advantages. The mountain is very quiet during the raining season and for those hoping for snow on the summit it can usually be guaranteed during the rainy season.