CLIMB KILI 4 ELEPHANTS
STAND ON THE ROOF OF AFRICA ON WORLD ELEPHANT DAY
Challenge yourself in 2021 and climb to the roof of Africa to Save Elephants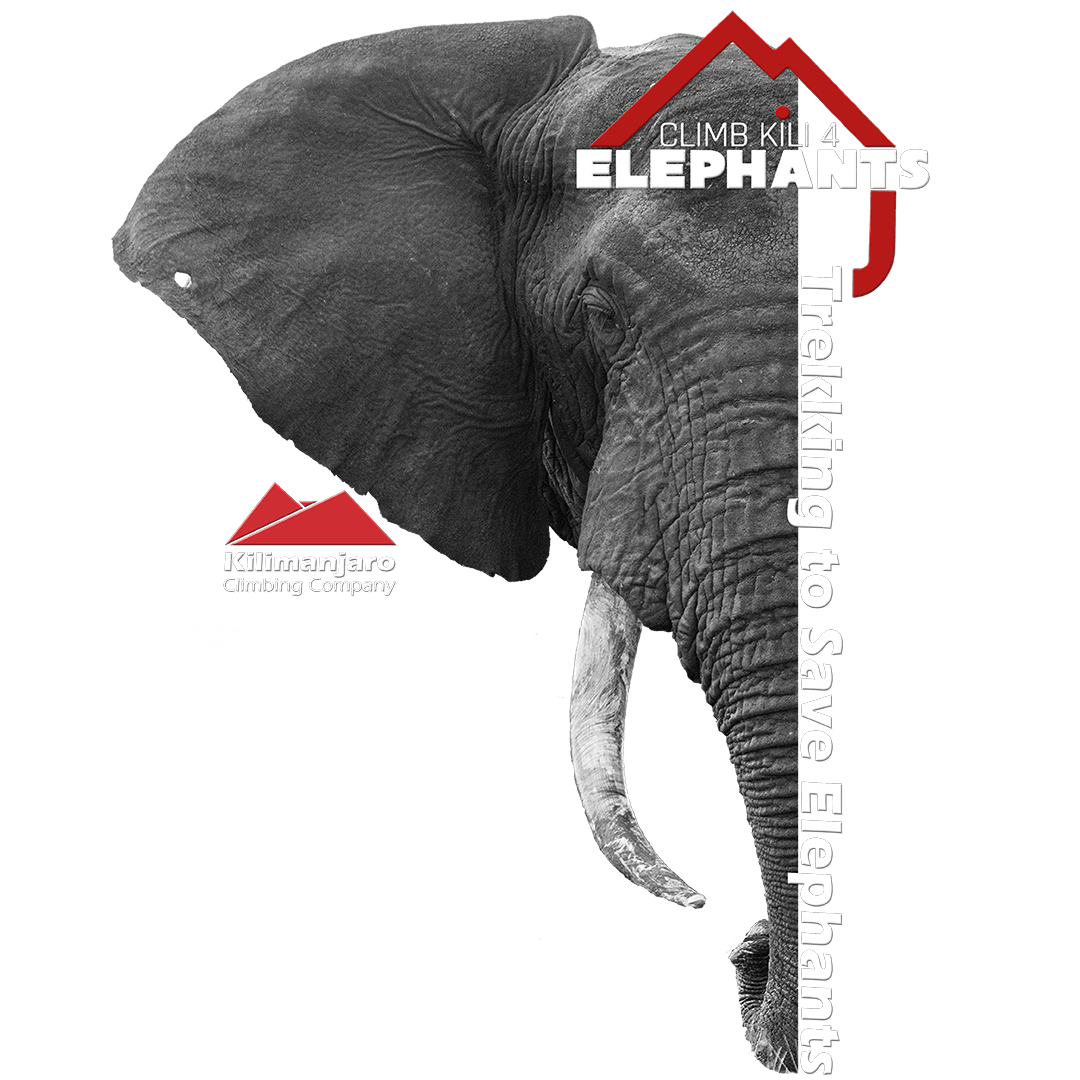 A LIFE CHANGING ADVENTURE TO HELP SAVE ELEPHANTS
CLIMB KILI 4 ELEPHANTS
Every day, approximately 100 African elephants are being killed for their ivory – if the slaughter continues at this rate they will be close to extinction in 10 years. But there is hope – local communities are desperately trying to protect the elephants, and we can help them! Our ``Climb Kili 4 Elephants`` adventure is an extraordinary expedition in support of a critical cause: fighting the elephant poaching crisis in Tanzania.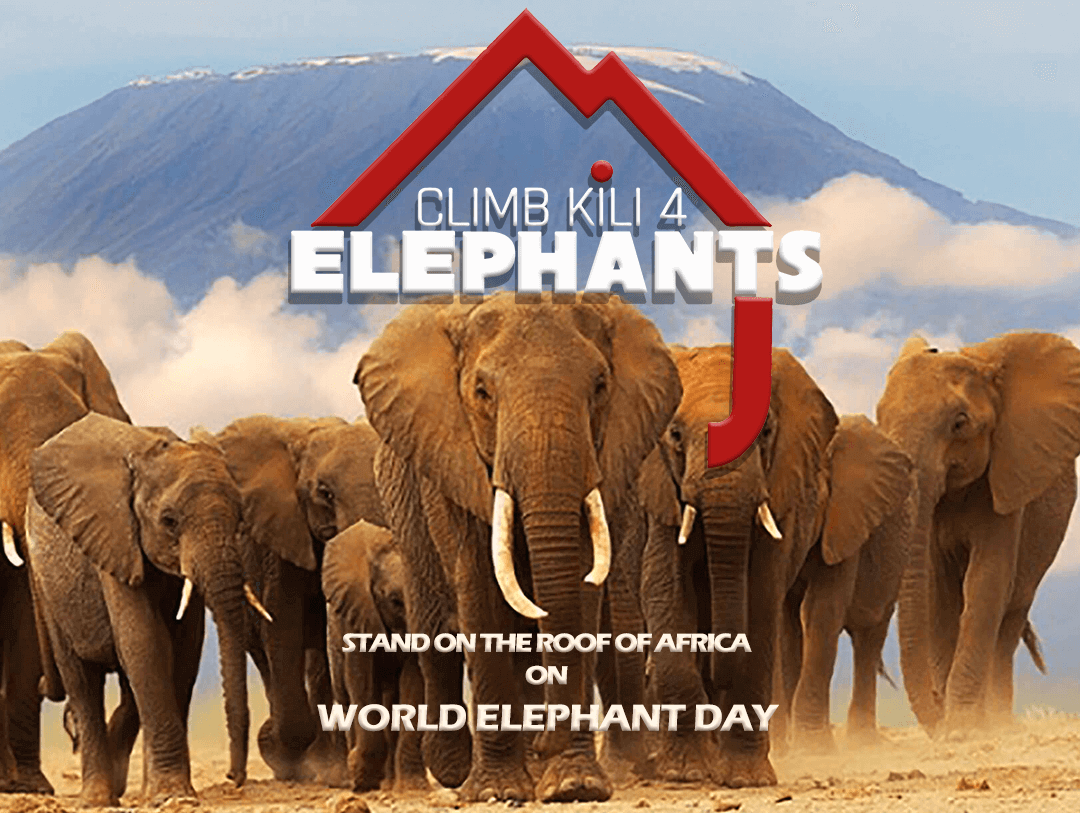 A fundraising adventure to save the lives of elephants
SUMMIT KILIMANJARO ON WORLD ELEPHANT DAY
Climb Kili 4 Elephants is a project of KCC that was established to raise awareness for poaching of African elephants and promote a deeper understanding of the trafficking of endangered wildlife.
With our CK4E treks to the summit of Kilimanjaro, we aim to help fund the efforts for elephant conservation in partnership with conservation groups in Africa and provide wages, equipment and training for vitally needed scout teams in Tarangire National Park.
IF YOU LOVE ELEPHANTS - THIS IS AN ADVENTURE FOR YOU
CLIMB KILI 4 ELEPHANTS
This 9 day journey will begin in the lush rainforests of Mt Kilimanjaro. At a colossal 5,895m, Kili breaks through the clouds and stands as the highest point in Africa. Our challenge over the next 7 days is to clamber through the 5 climatic zones and above the sea of clouds to its summit via the Machame Route. This will most likely be one of the toughest but most exhilarating adventures you will ever embark on.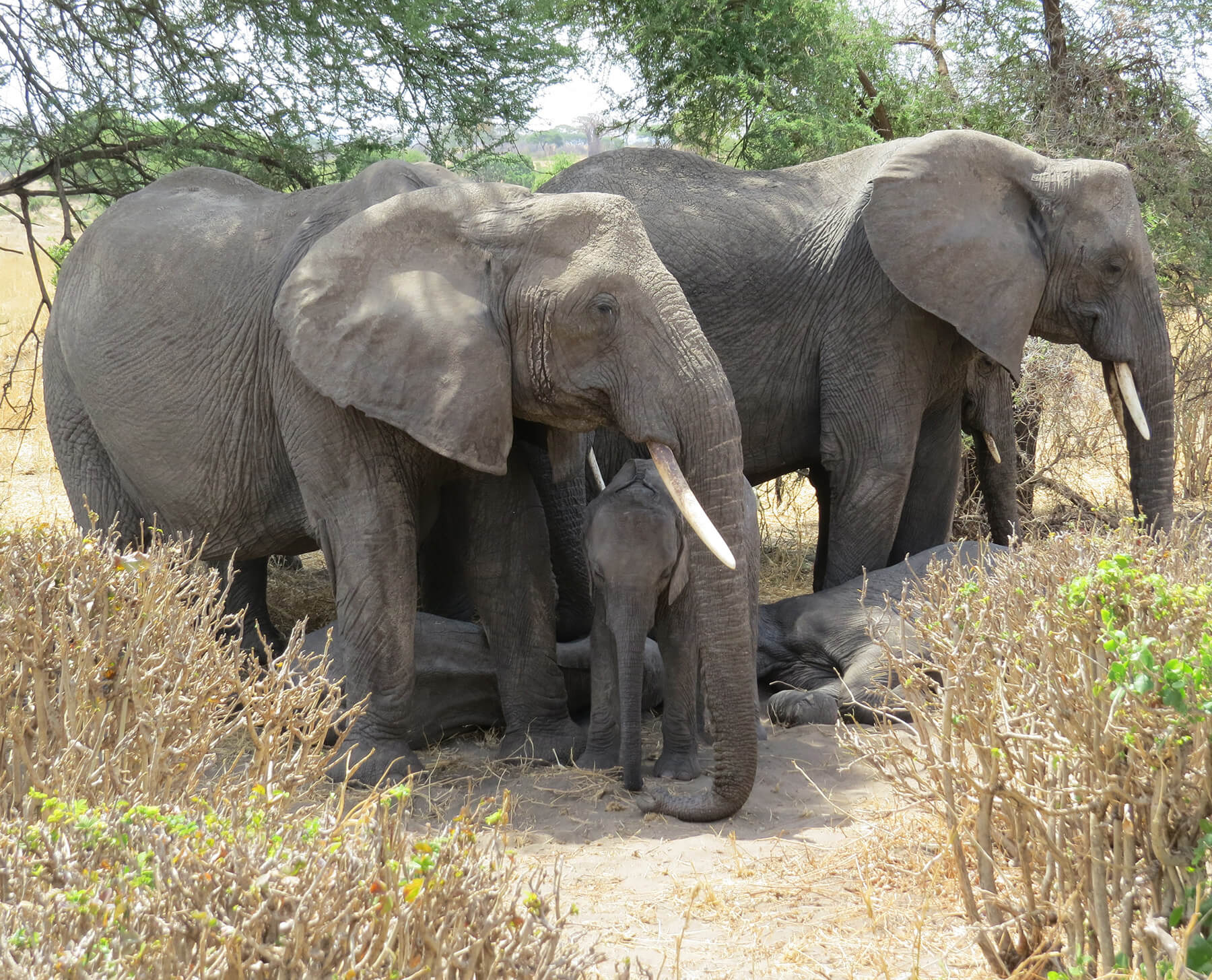 Over the next 2 days you will reconnect, with nature and reflect in the presence of the majestic African wildlife in the deep backcountry of Tarangire. Here you will live the unique and sensual experience of being up close with elephants in the African wilderness. . After a day in the bush with the elephants we will spend the night 10 km into the park, relaxing at Tarangire Safari Lodge. The following morning we will continue with our elephant encounters in the National Park and then make our way back to Arusha in the early evening.
We Can Help
STEP UP TO THE CHALLENGE AND TAKE ACTION
"The question is, are we happy to suppose that our grandchildren may never be able to see an elephant except in a picture book "
 – Sir David Attenborough-
96
ELEPHANTS KILLED PER DAY
415
THOUSAND LEFT IN THE WORLD
96
ELEPHANTS KILLED PER DAY
415
THOUSAND LEFT IN THE WORLD
Fueling this poaching boom is a market for ornately carved ivory and rhino horn sold as a very expensive cure-all in prospering Asian countries.
Many conservationists feel anger, rage and despair. You will understand when you have spent a couple days in the remote corners of Tarangire National Park.
After watching huge herds of elephants as they feed, bathe, play and socialize, we challenge anyone not to feel awe at the sight of them. To kill them for something so trivial as decorative craft is utterly beyond comprehension.
A DAY TO DAY DETAILED ITINERARY
WHAT DOES YOUR ADVENTURE LOOK LIKE?
SUMMIT ON WORLD ELEPHANT DAY
7 DAY TREK
06.08.2022 - 13.08.2022
MACHAME ROUTE
[ninja_tables id="21408″]
[ninja_tables id="21409″]
SHAKE OFF THE DUST FROM THE BUSH AND RELAX
TARANGIRE SAFARI LODGE
Since 1985, family owned & managed Tarangire Safari Lodge has been well known for its location and panoramic views and has catered to wildlife enthusiasts and those seeking rest and relaxation among one of Tanzania's most popular national parks. The perfect finish to our first day of safari - we will spend one night here, relaxing and absorbing the ambiance of Tarangire.
SUPPORTING COMMUNITY BASED CONSERVATION
HOW DOES YOUR ADVENTURE HELP SAVE THE ELEPHANTS?
Tanzania's elephants plummeted by 60% between 2010 and 2015 due to poaching. There are now only 45,000 elephants in Tanzania (compared to the 316,000 that roamed the plains in 1979) and they desperately need protecting.
One of the most effective ways to save elephants is to enlist the support of local people: villagers who share elephant habitat, and, crucially, community scouts who are the 'ears and eyes' on the ground. Our trek raises funds for a group of community scouts who use dogs to track down poachers. This is hugely effective: poachers greatly fear these dogs so their very presence in an area is a big deterrent.
Honeyguide runs community-based conservation initiatives across nearly 1.2 million acres of wilderness in Tanzania. The foundation works with communities across five program areas—enterprise development, management & governance, communications, human-wildlife conflict prevention, and wildlife & habitat protection—to advance sustainable practices in local conservation. These programs are interlinked, supporting and depending on each other to create robust, fully-functioning community protected areas.
A MASSIVE DETERRENT TO POACHERS
SUPPORTING THE K-9 TRAKKER DOGS UNIT
STAND ON THE ROOF OF AFRICA AND HELP SAVE ELEPHANTS LIVES
Honeyguide established its first tracker dog unit in 2011. It proved so successful in the fight against poaching that there are now tracker dog units in ten protected areas of northern Tanzania.
Our trek supports the K-9 Tracker Dog Units.
They have successfully intercepted a number of poachers, and the rate of elephant poaching has decreased – in the last year not one elephant was lost in this area.
Placing K-9 units in parks is a massive deterrent to poachers and brings about a fast decline in poaching attempts. This project is crucial for the conservation of Northern Tanzania's elephants. But it needs help. The annual cost for running the Serengeti K-9 Unit is $28,240. Whatever we can raise towards this is hugely appreciated.
SUPPORTING COMMUNITY BASED CONSERVATION
WHERE DOES YOUR MONEY GO?
Honeyguide is a dynamic fast-growing organization that has a record of delivering results for community-based conservation ventures in the field. While Honeyguide built its name on the success of supporting effective wildlife protection teams, today the organization has expanded and synthesized its programs into a five-program integrated approach to community-based natural resource management. Honeyguide has a promising future, but does need to diversify and expand its revenue streams in order to realize that future.
10
1 WEEKS'S FOOD FOR A RANGER (USD$)
75
FULL UNIFORM & BOOTS (USD$)
100
HIGH POWERED FLASH LIGHT (USD$)
300
ANTI-POACHING SCOUT FOR 1 MONTH (USD$)
500
HANDHELD RADIO (USD$)
4500
NIGHT VISION GOGGLES (USD$)

EVERY TREKKER COUNTS
RAISING THE FUNDS
Each participant is asked to raise a minimum of $250. Recognizing that fundraising is daunting for many people, we provide you with support and ideas that you can use to raise funds, such as asking your family and friends to sponsor you for each kiliometer you climb. We will invite and assist you to set up a fundraising page with Given Gain, and once the trek is complete and all the donations are in, the monies are transferred to the Honeyguide Foundation.