DAY 1
STONE TOWN     
City Tour – 3 hours
No trip to Zanzibar is complete without a visit to the UNESCO Heritage site of Stone Town. After a short flight from Kilimanjaro to Zanzibar, our driver will pick you up and transfer you to your hotel in Stone Town, where you can check in and relax during the morning.
After lunch, our tour will take you to the most famous and wondrous sights of this old trading city. Starting with a visit to the main market of Stone town. In this vibrant market you will find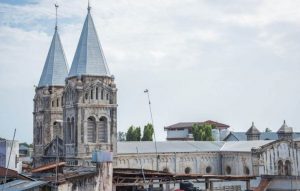 a wide variety of exotic fruits and a large selection of herbs and spices with locals bartering for the catch of the day.
You will then move to the Anglican Church built in 1874 on the site of the old Slave Market. Slavery was abolished in 1873. You will have the opportunity to visit the church where the alter is built on the site of the old slave whipping post. You will also be given a tour of the old slave chambers.
The tour will continue on to the Old Fort, the Peoples Palace and the House of Wonders. Stunning views of the Forodhani Market and the harbour can be seen from the higher floors of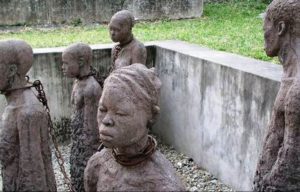 the House of Wonders. Our guide will lead you through the narrow and winding streets of Stone Town, where there  will be time for shopping and exploring.
Our final stop of the day is Maruhubi Palace Ruins, famous because it was built to house the third sultan of Zanzibar's harem of 99 wives. Werecommend you bring a sun hat, sun cream and comfortable shoes.
HIGHLIGHTS
Experience the Ancient Arab colonial history
Visit the Anglican Church
Visit the House of Wonder
Tour the Sultan Palace Museum
Enjoy the hustle and bustle of the Central Market
Exploring the narrow streets of Stone Town on foot
Discover small shops
Browse for Souvenirs
Sample the local food
Admire the famous, beautifully carved doors of Stone Town

Emerson & Spice
After having immersed yourself into the spirit of Stone Town, a freshen up at the hotel  – it is now time to relax with some pre-dinner sundowner cocktails before enjoying five courses of Zanzibar specialities.
Dinner at the Tea House Restaurant
With views of sea and city, and not the least, the iconic green roofs of sister hotel Emerson on Hurumzi, the Emerson Spice Tea House restaurant offers a Seafood based, Set five course 'Taste Safari' degustation Menu. Dinner is prepared daily by their Zanzibari Chefs. The Sunset Hour is an integral part of the experience, and you are encouraged to arrive around 6PM to enjoy the sunset hour before dinner, which is served promptly at 7PM.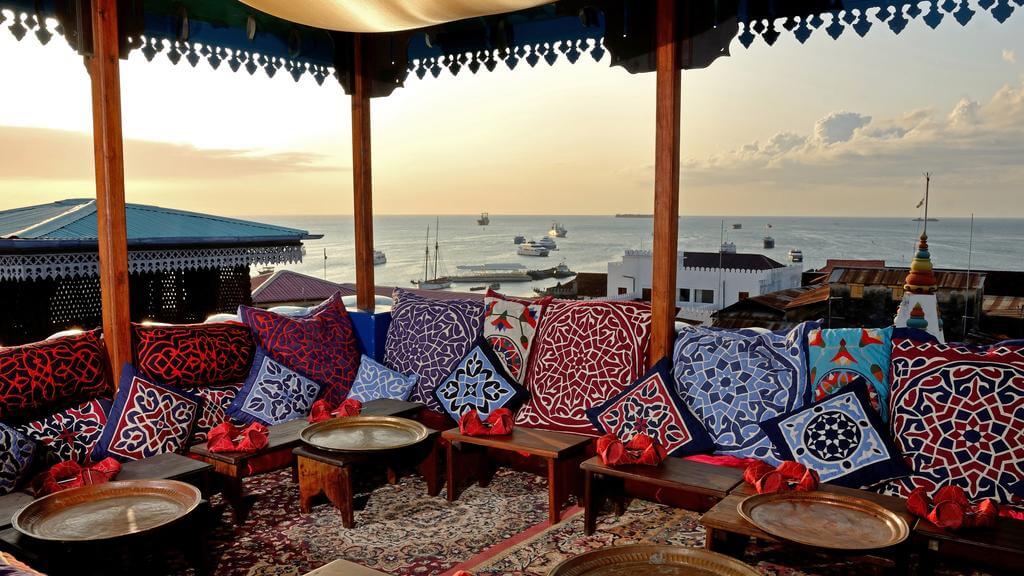 TEMBO HOUSE HOTEL – B & B Basis
Emerson & Green – Tea Rooms Evening Dinner