DAY 4
Ngorongoro Crater – Arusha
Non game-viewing travel time: 4 hours
Distance: 190 km
After an early breakfast we will descend over 600 meters into the crater to view wildlife for a half day's safari tour. Supported by a year round water supply and fodder, the Ngorongoro National Park supports a vast variety of animals, which include herds of wildebeest, zebra, buffalo, eland, warthog, hippo, and giant African elephants.
Another big draw card to this picturesque national park, is it's dense population of predators, which include lions, hyenas, ja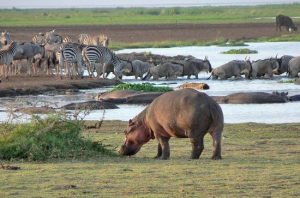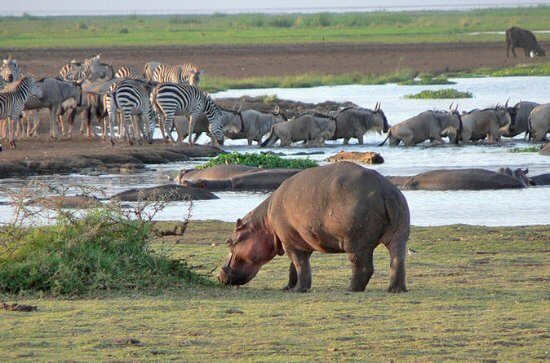 ckals, cheetahs and the ever-elusive leopard, which sometimes requires a trained eye to spot. We will visit Lake Magadi, a large but shallow alkaline lake in the southwestern corner, which is one of the main features of the crater. A large number of flamingos, hippos and other water birds can usually been seen here.
After the thrills and excitement of the day, you will have a picnic lunch by the park's famous hippo pool. Thereafter, you will drive back to Arusha. Upon arrival in Arusha will we will end our African safari adventure.
Next stop – Paradise