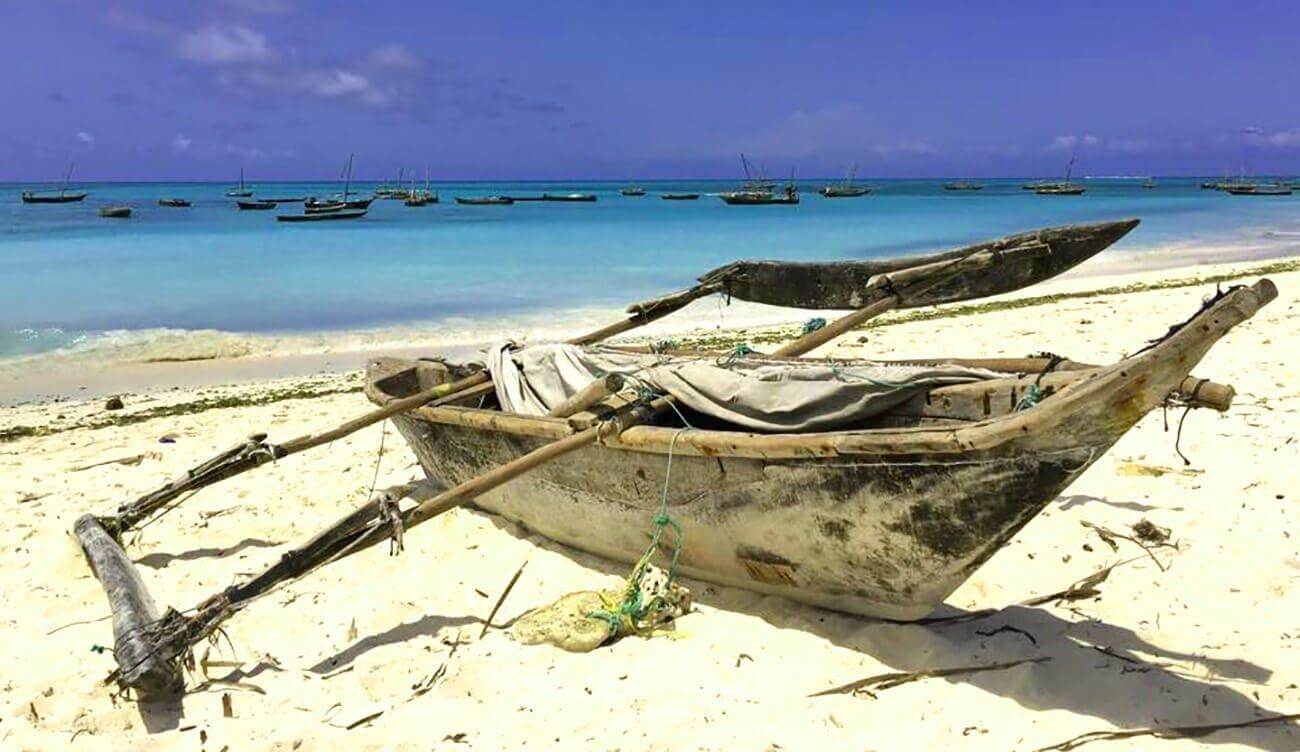 DAY 2 – 3
ZANZIBAR – NUNGWI BEACH
Our driver, Abi, will pick you up from your hotel in Stone Town and transfer you to your beach resort in Nungwi.
Nungwi
Situated in the Northern tip of the island, Nungwi boasts some of the best beaches and sunsets Zanzibar has to offer. You can now relax with your feet in the pristine white powder sand and immerse yourself into to paradise.
Due to its wonderful location – there is good diving, perfect sand beach and a possibility to swim even during low tide.
Lots of the island's beaches have quickly changing tides, but Nungwi's tip-of-the-island location means the crystal-clear waters are the calmest around. A belt of caster sugar-coloured sand's ideal for sunbathing, and there's a conservation place on the shorefront that rescues turtles and releases them back into the ocean.
With Nungwi being a fishing village – some of the best wooden dhow boats in East Africa are built here, and you'll see them resting on the sand between trips out to sea. You can ease in to the evening sunset while watching the droves of local fisherman cast off into the night for deep sea fishing trips.
MNEMBA ATOLL
If catching fish isn't for you, there are dive schools along the waterfront that help you get close to them below the waves instead. Hop on a boat, and you can explore the underwater scenery at the Mnemba Atoll, off the east coast, or the sleepy island of Tumbatu on the west side.

ACTIVITIES
If you still have the energy, there are many activities to choose from. We can arrange this for you with our cooperating partners.
SCUBA Diving
Snorkelling
Game Fishing
Kite Surfing
Sunset Cruises
Yacht Charter
SUP Boarding
Quad Biking
Horse Riding
NOTE: Don't book tours through beach boys. They are not the same as tour companies – they don't pay taxes and have zero responsibility if something happens or the tour doesn't come true. Also, their knowledge is mostly not on the required level.