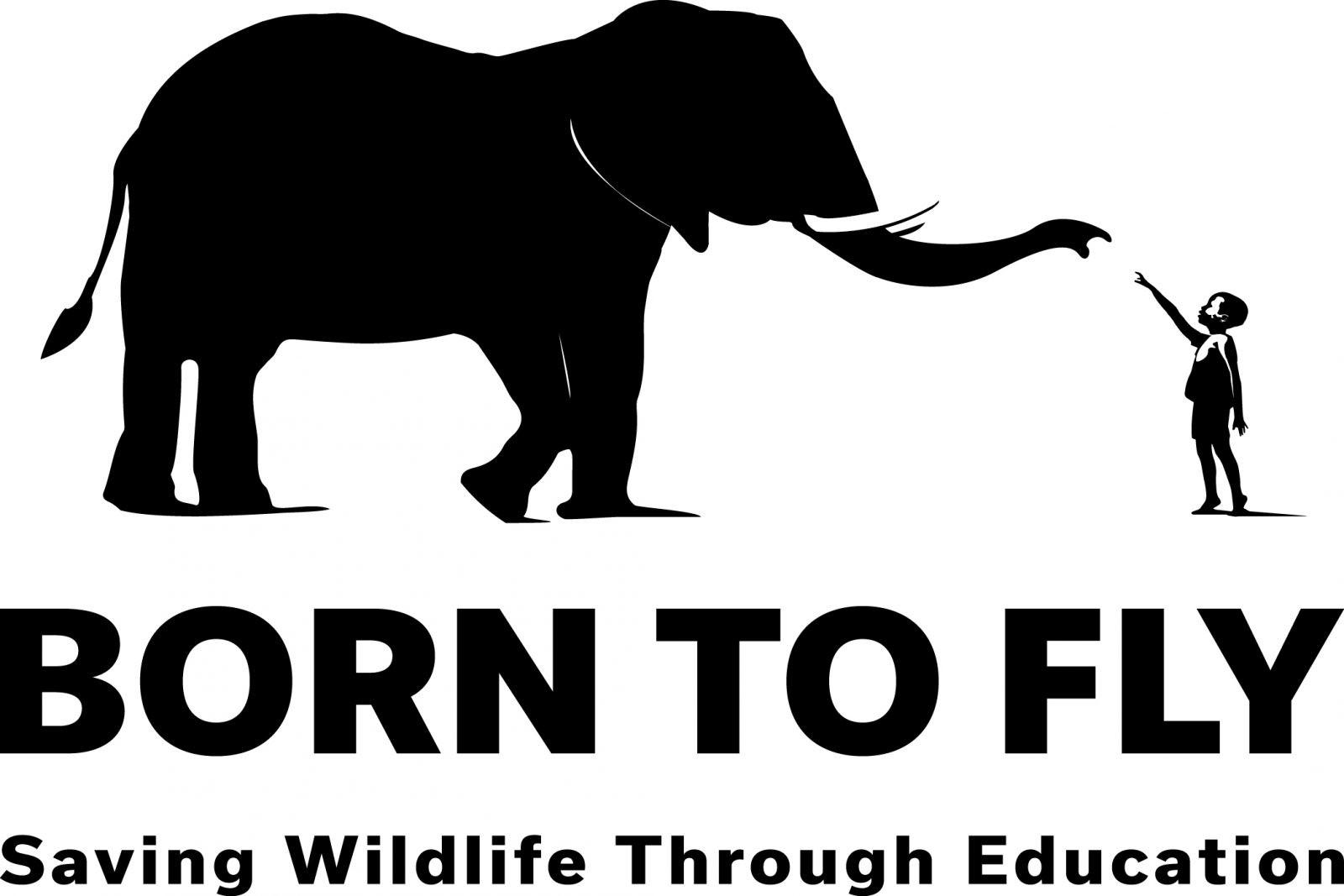 Two organisations  with a passion for wildlife conservation and education in Africa have come together to organise a unique Kilimanjaro Fundraising Adventure.
An 8 Day Trek - Lemosho Route
12.10.2019 - 21.10.2019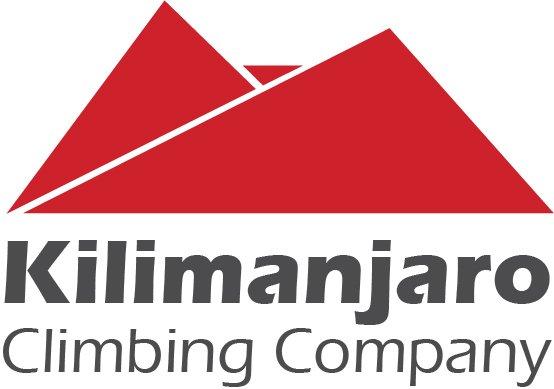 Born to Fly plans to conquer Africa's highest peak with the expert help of The Kilimanjaro Climbing Company. Both are dedicated to making a difference and through their combined efforts have created an amazing event - Born to Climb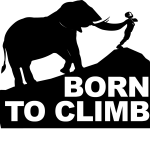 We are looking for as many people to join us on this trip as possible
Born To Climb Fundraising Adventure
Born To Climb - The Challenge

---
*Conquer the famous `roof of Africa*
*Embrace a truly life-changing journey*
*Follow the uncrowded Lemosho route to the peak*
*Trek through five incredible, unspoilt eco-systems*
*Walk above a stunning sea of clouds*
At a colossal 5,895m, Mt. Kilimanjaro breaks through the clouds and stands as the highest point in Africa. Our challenge is to clamber above the sea of clouds to its summit.  We begin in the lush rainforests of the Lemosho Glades, climbing towards the Shira Plateau – is the perfect spot to acclimatise. From here we can see our goal: the ice-capped peak of Kibo. We follow the impressive Southern Flank, Barranco Wall and Barafu Route to the summit.  It is one of the few routes where an armed ranger accompanies groups, as the bush around the Lemosho Glades is rich in buffalo and other big game and takes you in some of the most beautiful geological features on the mountain e.g. Shira Plateau, Lava Tower, Baranca Wall. Descent is via Mweka Route. This is one of the toughest but most exhilarating adventures you will ever embark on.
---
Dates & Brief Itinerary
Day 1 - 12.10.2019
Arrival at Kilimanjaro International Airport (JRO) and transfer to hotel
---
Day 2 - 13.10.2019
Lemosho Glades to Mti Mkubwa Camp
---
Day 3 - 14.10.2019
Mti Mkubwa Camp to Shira One Camp
---
Day 4 - 15.10.2019
Shira One Camp to Moir Camp
---
Day 5 - 16.10.2019
Moir Camp to Barranco Camp
---
Day 6 - 17.10.2019
Barranco Camp to Karanga Camp
---
Day 7 - 18.10.2019
Karanga Camp to Barafu Camp
---
Day 8 - 19.10.2019
Barafu Camp to Summit to Mweka Camp
---
Day 9 - 20.10.2019
Mweka Camp to Mweka Gate
---
Day 10 - 21.10.2019
Departure / Safari / Zanzibar
If your time in Africa ends today our transfer team will drive you back to Kilimanjaro International Airport (JRO) for your departure. If you have booked with KCC for a safari or a few days to dissolve into the pristine sandy beaches and tropical waters of Zanzibar, we will be there to help you comfortably transition from your climb into your next Tanzanian adventure.

---
Born To Climb 2019 - The Kilimanjaro Fundraising Challenge
Born to Climb is a challenge aimed at raising funds to support the charity,  Born to Fly. The charity was set up in memory of Helicopter pilot, Captain Roger Gower, who was shot and killed on 29th January 2016, while flying an anti-poaching mission in Tanzania. Roger was a constant presence in the skies above Kenya and Tanzania, tracking poachers to call in their positions to rangers on the ground.
Born to Fly is dedicated to saving wildlife through education. One community at a time.
Please CLICK HERE to visit their website for more information.
We plan to tackle Africa's highest peak with the expert help of The Kilimanjaro Climbing Company. We are looking for as many people to join us on this trip as possible.
---
Join this amazing adventure and help Africa's children and wildlife flourish and grow, so they too can realise their full potential.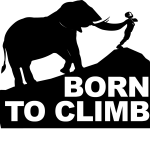 Support Born to Climb and help put an end to poaching
 Day 1 - 12.10.2019
Arrival at Kilimanjaro International Airport (JRO) and transfer to hotel
Upon your arrival at Kilimanjaro Airport you will be greeted by one of our team and then driven to your lodge in Arusha where you can freshen up and relax into Tanzania.
---
Day 2 - 13.10.2019
Lemosho Glades to Mti Mkubwa Camp
Altitude: 2.360m to 2.895m
Distance: 6km
Trek Time: 3-4 hours
Climate: Mountain Forest
After breakfast in your hotel you will be given an overall briefing from your guide. At 9am you will be met by our staff, who will drive you several hours to the Western side of Mt. Kilimanjaro and to the Londrossi Gate, where our guides and porters will prepare and pack the equipment and supplies Once at the gate you will be given a packed lunch and after registration with the Kilimanjaro Park office, we will drive for another 45mins to Lemosho Glades where your trek will begin with ascending into the rainforest. You will ascend for approx. 3 hours in dense rain forest which could be very wet and muddy so be ready with your gaiters and trekking poles. During the trek we will have a break and you can enjoy the rest your packed lunch. We will reach the Mti Mkubwa Camp also known as 'Big Tree' Camp in late afternoon. After arrival, you will be taken to your camp and tent which has already been set up by the porters who ran ahead, where you will be greeted with boiled drinking water and hot washing water. Once you have freshened up and settled in, a hot dinner will be served in the mess-tent.
---
Day 3 - 14.10.2019
Mti Mkubwa Camp to Shira One Camp
Todays hike is a long one.  There are some steep stretches as you traverse around and over the lava flows that make up the outer flanks of the Shira crater. You'll leave the forest zone a short while out of the camp and enter the heathland with the giant heather trees and St John's wort bushes.. The vegetation thins out to moorland habitat at the crater rim. then a short descent followed by a fairly flat stroll to camp. The camp is  on the western side of the Shira plateau. Late afternoons will often bring breath-taking first views of Kibo.
---
Day 4 - 15.10.2019
Shira One Camp to Moir Camp
Altitude     3500m - 4200m

Distance    13km

Time           (approx.) 6 hours
The first few of hours today' trek are nice and easy, walking over blessedly flat terrain. You'll then leave the busier main trail which heads over to Shira 2 camp. Your guide will take along a very quiet alternative trail that will bring you toward the Lent hills. There's a couple of hours gradual ascent up to Moir camp, tucked in at the head of a valley. The afternoon can be spent taking a further acclimatisation hike up to the top of the lower Lents where you should have fabulous views over the Shira plateau and see Kili's little sister, Mount Meru, poking out through the clouds. Taking this alternative route and camp will aid your acclimatisation.
---
Day 5 - 16.10.2019
Moir Camp to Barranco Camp
Altitude    4200m - 3950m
Time          (approx.)  7 hours
Leaving this wonderfully quiet camp your trail starts to skirt around the southern slopes of Kibo.  You'll join the trails coming from the Shira camps where Lemosho and Machame  combine as 1 trail. The route passes Lava Tower a basalt plug over 60m high,. Here, if you're lucky, you'll have views of the Western Breach. This is your high point today. After this the trails descend down into the Barranco valley a stunning valley studded with giant groundsels and giant lobelia
---
Day 6 - 17.10.2019
Barranco Camp to Karanga Camp
Altitude       3950m - 4050m
Time           (approx.) 4 hours
The morning climb today is a highlight for many. Scaling the Barranco wall. It can look daunting from camp, especially when you see the first porters negotiating the scrambles. It's not a difficult ascent and your guides will give you loads of help on the scrambly bits. Once you reach the top you'll hopefully be rewarded with an awesome view of the Kibo massif which suddenly appears alarmingly close. From here it's an undulating trail that leads you to the Karanga valley. There's just the valley to cross and you'll reach Karanga camp. Should the clouds part, you'll enjoy great views over the plains and of Kibo itself.
---
Day 7 - 18.10.2019
Karanga Camp to Barafu Camp
Altitude     4050m - 4600m
Distance   6km
Time         (approx.) 3-4 hours
You'll have a short, breathy walk, today following a mostly steady gradient up to Barafu camp. A hot lunch to pack in the energy for the summit bid. Plenty of time to prepare your kit and rest before your dinner and an early night.
---
Day 8 - 19.10.2019
Barafu Camp to Summit to Mweka Camp
Altitude     4600m - 5895m UHURU PEAK ! - 3830m

Distance    18km
Time          (approx.) 7-9 hours ascent 6-7 hours descent 
This is it ! It's the time to start the final ascent to Uhuru Peak ! It's a very, very early start. You'll begin your summit climb just after midnight. Crunching your way up the scree slopes of Kibo. It's a punishing slog but worth all the pain and effort. Possibly most amazing, sunrise you'll ever see will appear on the horizon behind Mawenzi. You'll probably be around Stella Point (5730m) at this time.  It's time for a much needed breather before walking around the top of the crater rim finally reaching Uhuru. Take some time to enjoy the views of the crater and glaciers. Then you'll retrace  your steps back to Barafu for breakfast and a rest. You'll then descend down to Mweka camp which will feel oxygen rich after the summit and enjoy a long nights sleep.
---
Day 9 - 20.10.2019
Mweka Camp to Mweka Gate
Altitude      3830m - 1800m
Distance     13km
Time            (approx.) 5-6 hours
Feeling refreshed this morning, you'll have time to thank your crew after breakfast. Then it's the final descent down to Mweka Gate. You'll pass back through the heath and forest zones. Look out for colobus monkeys !  At the gate your guide will arrange your certificates and a hot lunch. After lunch our driver will be ready to whisk you away to your hotel for a lovely long hot shower and an evening of celebration.
---
Day 10 - 21.10.2019
Departure / Safari / Zanzibar
If your time in Africa ends today our transfer team will drive you back to Kilimanjaro International Airport (JRO) for your departure. If you have booked with KCC for a safari or a few days to dissolve into the pristine sandy beaches and tropical waters of Zanzibar, we will be there to help you comfortably transition from your climb into your next Tanzanian adventure.
SUMMIT NIGHT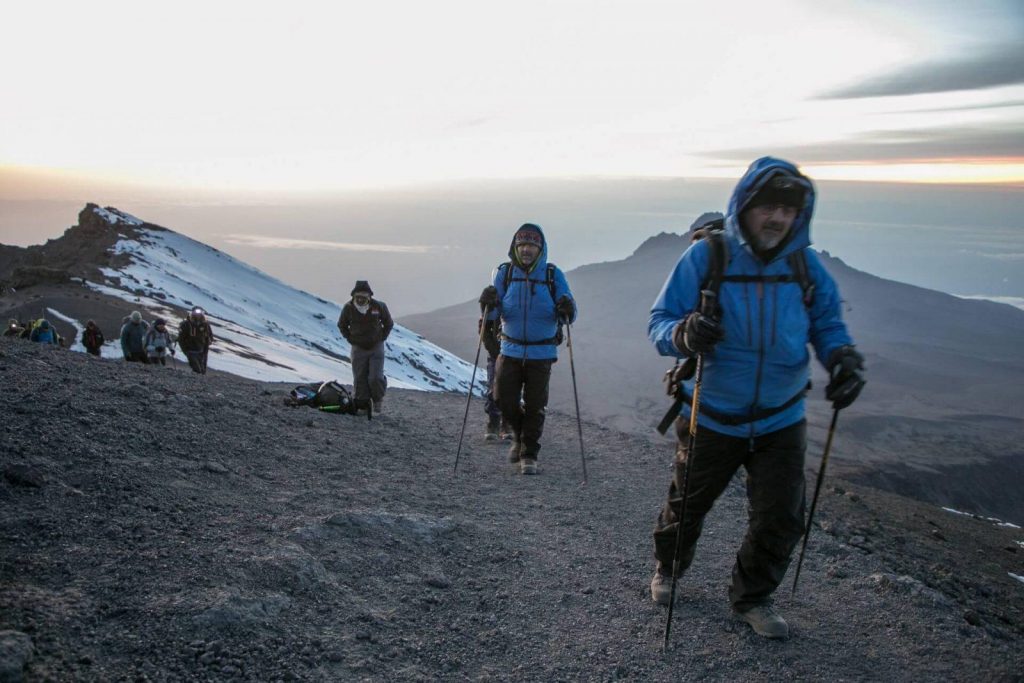 ---
Summit night on Kilimanjaro - Today is where your reasons for climbing and desire to reach the summit will come to test. After leaving Karranga camp, the ascent to Barafu Hut is underway.  It`s time to start preparing for the mission ahead.
Our base camp team will greet you and serve a hot lunch upon your arrival. Afterwards our guides will  give you a briefing about summit night on Kilimanjaro. You will also have time to relax and enjoy the spirit in the camp and perhaps some reflection on what you have accomplished so far!
---
Keys to a successful summit night on Kilimanjaro
It is also a good time to cross-check and prepare your equipment and clothing. Dinner will be served very early to give you ample time to rest and sleep. Good food, lots of water and sleep are the keys to a successful summit. We advise you to be to bed before 7pm to be rested for your wake up hot drink at around 11:30pm.
---
Wakey Wakey!!

---
The wake-up tea will be served at 11:30pm with the departure at midnight. After a hot drink and some biscuits we will start the challenge for the summit. The initial 6 hour climb begins in the dark with only your headlamps and guides to show you the way through the thick scree and winding pathways of Ratzel and Rebmann Glaciers until reaching Stella Point.
---
SUNRISE AT STELLA POINT

---
Many say this is the most challenging part of the entire climb but you will be rewarded with what is perhaps the most emotional and beautiful sunrise you have seen or ever will see in your life. After taking some pictures at the sign, and a short rest you will join the last part of the Marangu Route to continue 1 - 2 more hours to reach your ultimate goal - the summit – the highestpeak of Africa – Uhuru Peak at 5.985 m.
---
Congratulations!!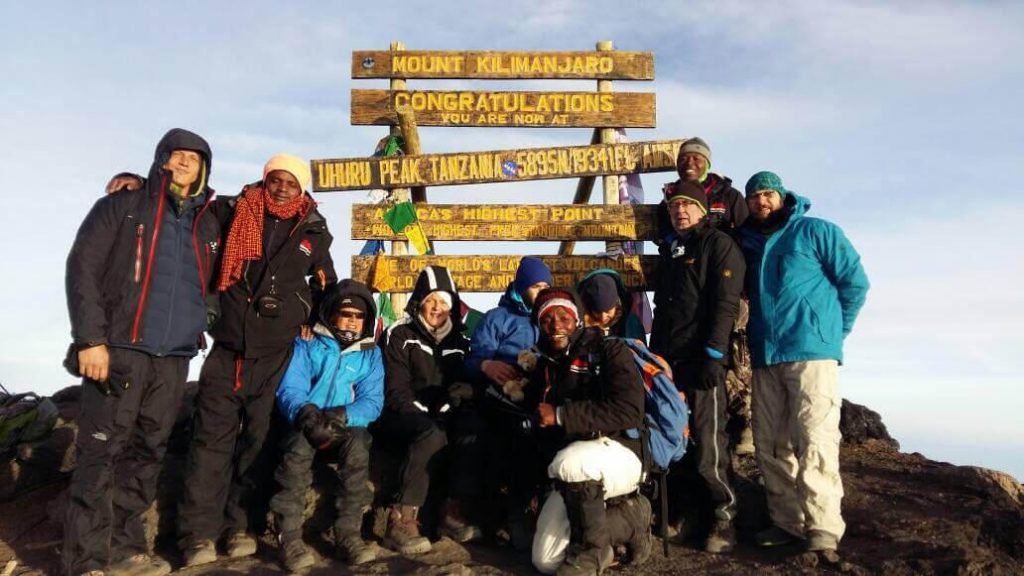 STANDING ON THE ROOF OF AFRICA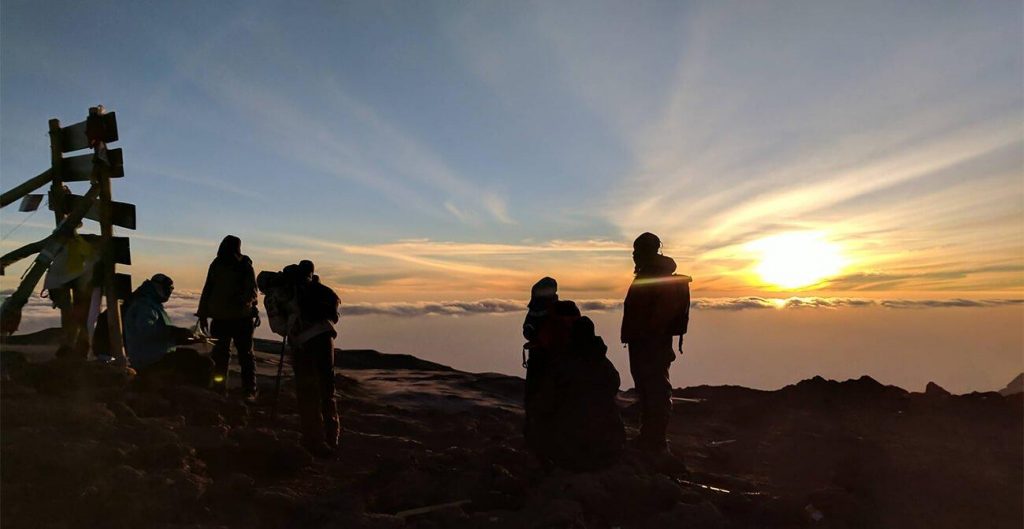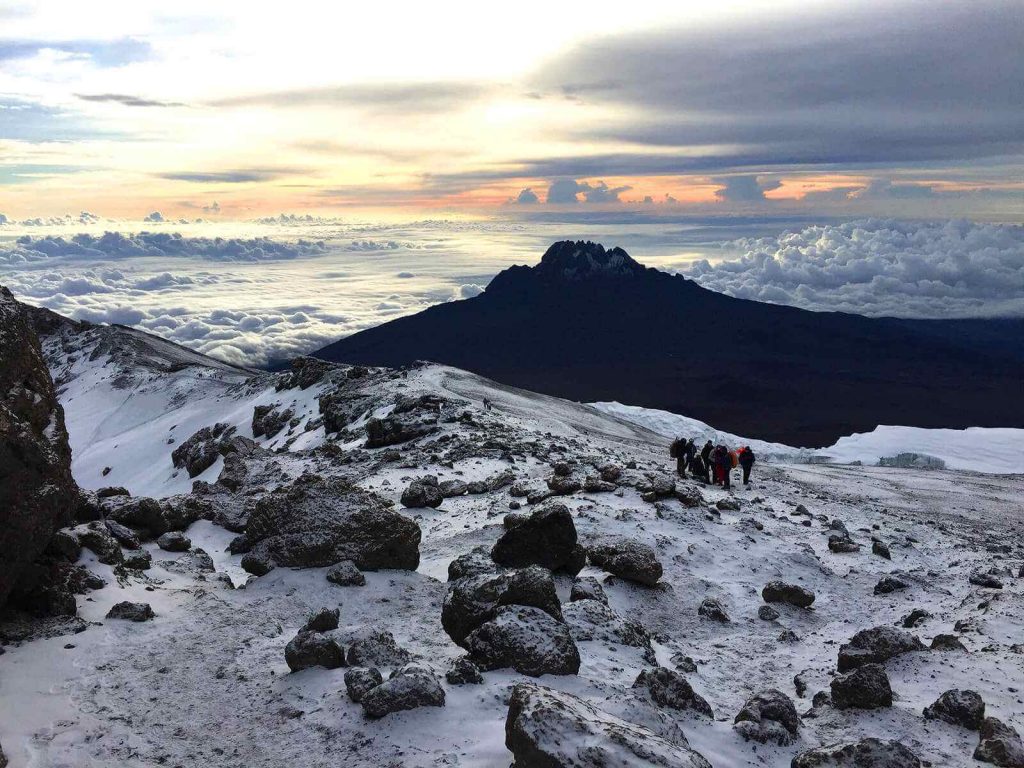 ---
Raising Money & Awareness
Whether you think you can raise £100 or £100,000, we would love you to be part of what we hope will not only be a great fundraising event for the charity but also help raise awareness of the conservation issues we are trying to address
---
KCC is Onboard
The Kilimanjaro Climbing Company has agreed to donate a generous percentage of the profits made from the trip to Born to Fly, so, even by just coming on the trip, you will be helping the charity!
---
Just Giving
If the climb seems a bit daunting but you would like to support Born to Fly, we have set up a new campaign page on the JustGiving Website – just click on the button below".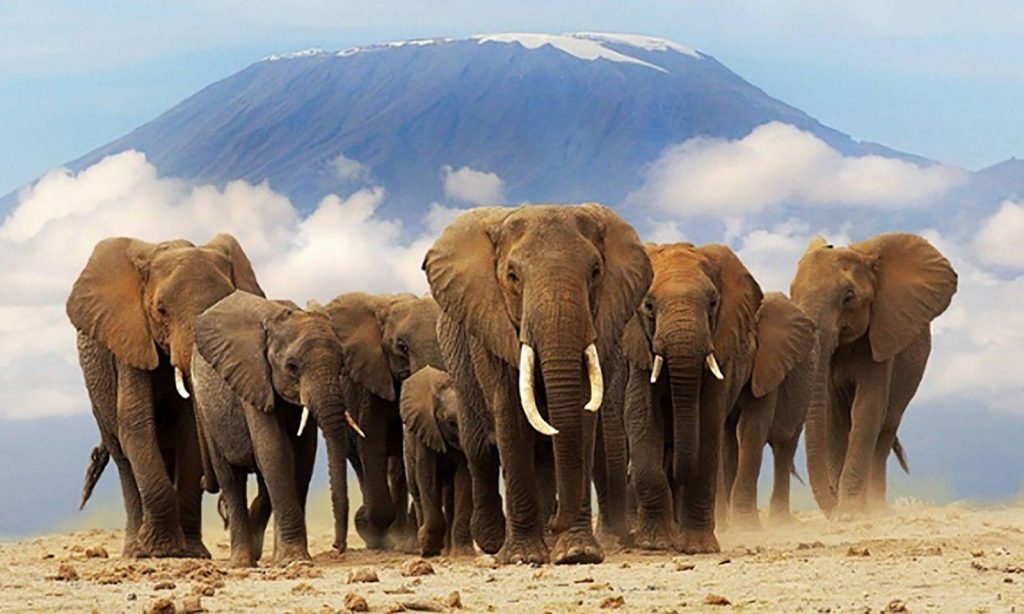 ---
If you would like to take part in the Born to Climb Kilimanjaro Challenge, please fill in your details in this Event Registration Form below and you will be automatically registered. We will then contact you to confirm your booking
---

---
THE TEAM
Our Guides, Chefs & Porters - These guys will amaze you!
All our guides have been carefully selected and have each summited successfully over 180-250 times. We pay high wages so we can attract and hand pick staff with the best characters, skills and knowledge of Kilimanjaro. Our chefs have been professionally trained to make you delicious food and many of our valued porters complete the team.
---
Staff Welfare
We take porter welfare very seriously. All our porters and cooking staff are paid above the standard rate. We make sure they are properly fed and appropriately equiped. All mountain staff are entitled to medical care. KCC will pay for any hospital treatment required by a member of staff resulting from an accident or illness received while on a KCC expedition. No member of the mountain staff will be asked to carry more than 15kg during an expedition (15kg group gear + 5kg personal gear). Most of our porters and cooks also speak varying degrees of English.
Costs & Payments
The full cost of this challenge is $2,650.00 per person. You will be required to pay a deposit of $250.00 at the time of booking and the final balance of $2,450.00 which is due 4 weeks before departure (12/09/201).
For your convenience we offer a variety of payment options. ​Once an invoice is sent out to you, we can accept your payments by electronic bank transfer, wire transfer or credit card payment. Receipts for all payments are issued. All prices are subject to change.
**For up to date currency exchange, go to: http://www.xe.com/
---
Credit Card Payment
Once we have sent you the offer with an invoice number. If you would like to pay by credit card please let us know in advance.
We accept Visa, MasterCard, Maestro & JCB
All credit card transactions will incur a 2.5% surcharge.
A link to a secure payment portal.
Card payments of up to  £ 5000 per transaction can be made.​
Please contact us with any questions or concerns.
---
What`s Included?
[list icon="check" font_size="16" icon_color="#ff0000" text_color="#000000" columns="1" bottom_margin="10"]
Return airport transfer from Kilimanjaro International Airport to your hotel
Two nights bed and breakfast hotel accommodation
An expedition briefing prior to leaving for the mountain
Kilimanjaro park entry permits
Kilimanjaro park camping permits
Mountain rescue permit
Helicopter evacuation registration fee
Bilingual guides
Expedition porters and cooks
Expedition food to include a hot breakfast,packed lunch, a hot evening meal and snack food available at camp + hot drinks.
Staff transport, meals & wages
High quality sleeping tents, 2 persons per tent
Mess tent with tables and chairs
Private toilet
Safety equipment to include short wave radios, a satellite phone, oxymeters, oxygen cylinder, large expedition first aid kit and means of evacuation.
Uhuru or Stella Point certificate of achievement
[/list]
---
What`s Not Included?
[list icon="check" font_size="16" icon_color="#ff0000" text_color="#000000" columns="1" bottom_margin="10"]
Return flights to/from Kilimanjaro International Airport
Entry Visa ($50 Europe/ $ 100 USA) can be obtained on entry
Personal travel INSURANCE (specific to high altitude trekking and travel in rural Africa)
Gratuities
Vaccinations for travel to region
[/list]
FROM SUMMIT TO SAFARI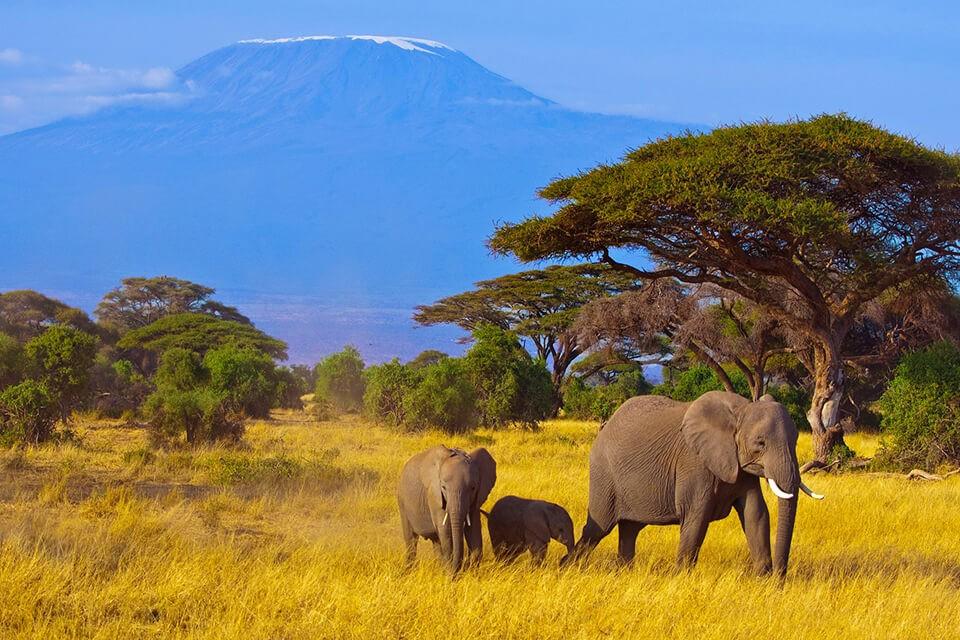 ---
Climbing Mount Kilimanjaro in Tanzania is already a once in a life time experience but while you are there, why not consider adding a few more days to your trip by visiting the most intriguing National Parks of Tanzania? Tanzania offers some of the best safaris in Africa and with us you can add this unforgettable expeience of the African wildlife and culture to your climb of Kili.
---
Relax on the white powder sandy beaches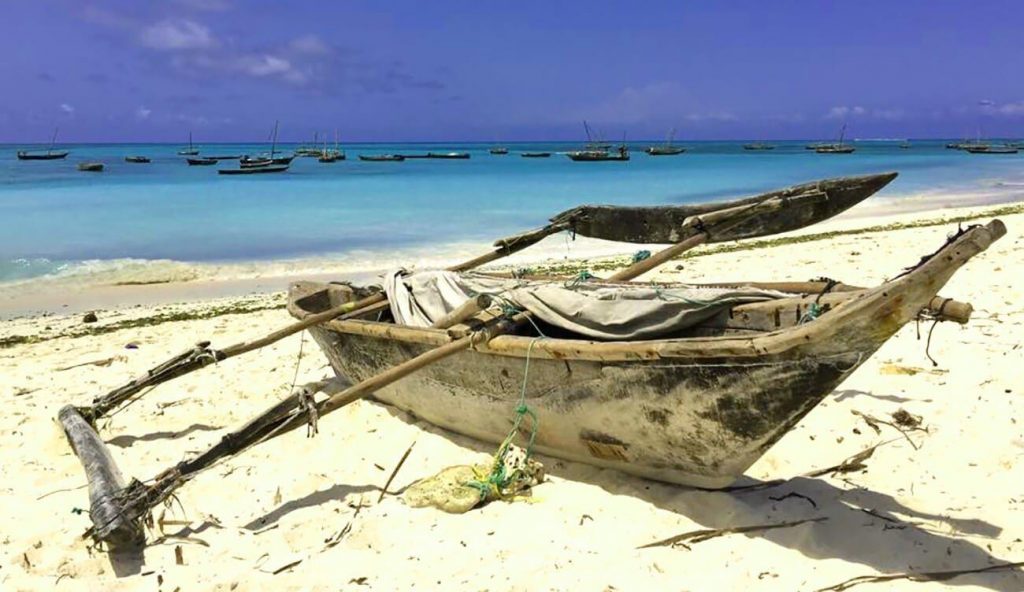 ---
Famous for its spices and the slave trade of the 19th century, Zanzibar Island is much more than a stopping point on an itinerary, and can be seen as a destination in itself. It is a wonderful, romantic, historic and stunningly beautiful tropical island and is a perfect way to relax after climbing Kilimanjaro or being on safari.
Suggestions for  Flight to Kilimanjaro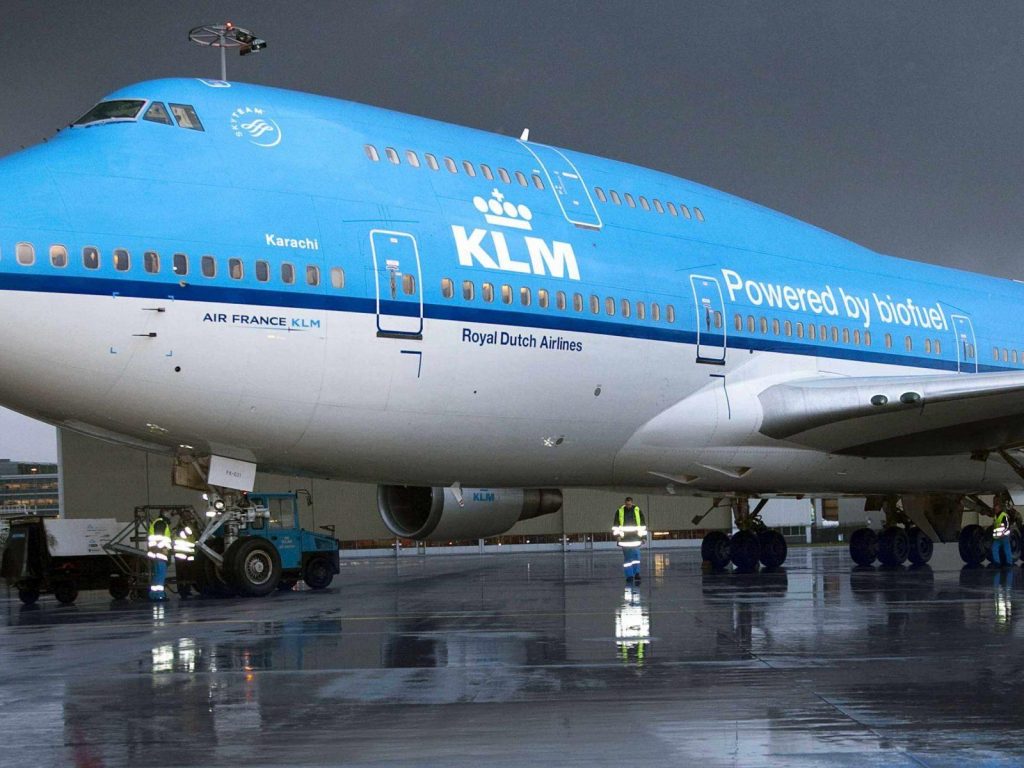 To get to Kilimanjaro you need to fly to Kilimanjaro International Airport (IATA code is JRO). It is possible to fly into Arusha airport, but this is a small domestic airport that only receives internal flights and a few connecting flights from Kenya.
The Trek begins on the 14.10.2018 which means you will need to arrive at JRO on the 13.10.2018 at the latest. Flights are not included in this package, however, below are suggestions for airlines that fly to Kilimanjaro.
---
KLM
The most affordable, yet convenient flight for most prospective trekkers from the Northern Hemisphere is to fly from Amsterdam on a direct KLM flight to Kilimanjaro. Flights depart Amsterdam everyday and arrive at Kilimanjaro International Airport the same day.
KLM often run deals on this flight, which can be – accessed here.
For trekkers in Europe, UK and the US, the easiest thing to do is to fly from a major local airport hub near you to Amsterdam (most major airports in Europe, UK and the US have flights to Amsterdam), and then catch the KLM to JRO connecting flight.
KLM are very efficient and have a an excellent luggage allowance policy. 
---
Kenyan Airways and Ethiopian Airways
It is possible to find cheaper indirect flights to major African airport hubs near Kilimanjaro International Airport with  either Kenyan Airways or Ethiopian Airways. Both operate routes from major United Kingdom, United States, European and some Southern Hemisphere airports. These flights go via Nairobi (in Kenya) and Addis Ababa (in Ethiopia) respectively.  Connecting flights to Kilimanjaro International Airport are relatively easy to catch with Kenyan Airways, Precision Air and Ethiopian Airways. A major downside of this route are the long delays and more worryingly, frequent reports of lost or delayed baggage, which can really mess up a trekking schedule.
---
British Airways
British Airways operate a route from London, UK to Nairobi, but this flight tends to be quite expensive
---
From Southern Africa
From Southern Africa there are many airlines that will get you to Nairobi, Dar es Salaam or Addis Ababa including South African Airways, Kenyan Airways and Emirates.
---
Qatar
A new international route direct to Kilimanjaro International Airport is operated by Qatar via Doha. For Brits living near London or Manchester this can work pretty well as there is an option of travelling from both UK airports to Doha. The route also works well for trekkers living in the Middle East, India and Eastern Europe. Unfortunately layovers can be quite lengthy.
---
Turkish Airlines
Turkish Airlines are the newest operator with direct flights to Kilimanjaro. Flights are via Istanbul. The flight times however, are rather anti-social, with the flight arriving at Kilimanjaro at 02:00am and departing, if you are taking the same airline back at 03:00am! Prices tend to be cheaper than other airlines though, so this option may be worth considering if you are on a tight budget. However, with an arrival at 02:00am, any gains in a cheaper flight will most likely be lost in the cost of an extra hotel night that will be required unless you want to tackle Kilimanjaro jet-lagged and sleep deprived (not recommended!!). This route doesn't run every day.
Currency
The Tanzania shilling is a soft currency and you cannot obtain shillings before leaving the UK. US dollars are accepted in most places and should be used in country. Tanzanian Shillings cannot be exported, therefore should be reconverted against your currency declaration form.
---
Exchange
The Bank of Tanzania performs all currency transfers; all other offers of currency exchange are illegal. There are also foreign exchange bureaus in most towns and cities where you can change cash or travellers' cheques at the prevailing free market exchange rate. The best currency is the dollar (US). For up to date currency exchange, go to: http://www.xe.com/
---
Credit cards
Major credit cards are sometimes accepted at larger hotels. Other than that their use is limited and are not generally accepted in restaurants, shops etc. Bring enough money and do not carry all your cash on you. Cash point machines, which allow the use of Visa & MasterCard etc with a PIN, can be found in Arusha and Marangu, but are rare in smaller towns.
---
Spending money
You will not need a large amount of money during this trip. Somewhere in the region of £250 in US dollars should be sufficient to cover presents, tips, drinks, and so on. Keep in mind that other than at the start and end of the challenge, you will be in the mountains away from any foreign exchanges or banks. We recommend that you carry cash.
---
Tips
We recommend in the region of $250 - $300US for the Kili team, and this should be given to the challenge leader at the end of the challenge, who will distribute it among the support team. If you do want to give one member of staff an extra tip, please also leave this until the end and allocate over and above the recommended tipping amount. Make sure you have plenty of smaller dollar bills for tipping at lodges and for drinks/meals. If you are going on the safari we recommend $25 per person for your guide/driver and then a small amount for lodge staff.
VACCINATIONS
For up to date vaccination information please check the NHS 'Fit for Travel' website: http://www.fitfortravel.nhs.uk/home.aspx. Although the KCC team are travel professionals, they are not medical experts and we would encourage you to visit your GP or travel nurse to discuss vaccination requirements.

---
PASSPORTS
To gain entry into Tanzania, most nationalities require a visa. Make sure that you have two free pages in your passport and 6 months validity on your return date.
---
VISAS
All European & American citizens need a visa which you can apply for prior to departure or upon arrival. The cost for European and Canadian citizens is $50 and for $100 for US citizens.
Obtaining your visa on arrival is a relatively simple process. On entering  Kilimanjaro International airport (JRO) you will see two lines. The line on the right is for people applying for visas and the line straight ahead is for people who already have a visa. If you are applying for a visa you will be asked to fill out a form, show your passport and pay the relevant fee in US dollars. 
Important Things to consider
It is important to have the correct 
travel insurance for climbing Kilimanjaro
. It is compulsary to have travel insurance to join one of our treks.  Some of the key inclusions you will require in your 
Kilimanjaro travel insurance
 policy are the following:
Make sure your policy covers you for the altitude you will be visiting (6000m)
The policy should cover you for evacuation by helicopter in case of emergency
There should be adequate medical cover and cover for loss of equipment

---
CLIMATE
Temperatures on Kilimanjaro can vary dramatically, from 35°C in the plains below the mountain to -20°C at the summit (if you include the wind chill). Early mornings will immediately warm-up as soon as the sun rises and the days should be warm and bright. As soon as the sun sets, however, the temperature drops radically and it is often well below zero degrees. On the mountain, you will need strong UV protection as there is minimal shade as you start your ascent.
Normally January and February are the driest and clearest months to climb. However, June through to late October and December are also good but you should expect a little more cloud around the rainforest zone. Whenever you climb, expect convection to send warm air from the hot plains below across the rainforest to precipitate at higher altitudes as rain, sleet, and snow. This happens on some, but not all, afternoons. Nights are usually clear and frosty, and mornings clear and sunny.

---
What Can I Expect On The Mountain?
The best time to climb Mount Kilimanjaro is during the months January, February and September when the weather is warmer and drier. June, July and August are also very good months and is considered as high season for most operators. September and October offer ideal conditions although the weather can be a little less predictable.
At 5.895 meters high and approximately 70 miles wide by 47 miles long! Kilimanjaro is an imposing landmass that supports five diverse ecological zones with varying temperatures and a vast amount of plant and animal life. Whilst on your trek you will go through all the climate zones on your way to the summit. 
Most of the routes to the summit are technically not very demanding and feasible, even for people without any mountaineering experience. Nevertheless, you should not underestimate this adventure, as we are at an altitude of almost 6.000 meters, and the oxygen content in the air decreases greatly. Climbing Mt. Kilimanjaro may will be the most physically demanding thing you ever do, but it is also a once in a lifetime experience and a memorable challenge.
What is a typical day on the mountain like?
On a typical day on the mountain, you will be woken by your guide at around 6:30 with a hot drink of your choice and given a bowl of hot water to wash your hands and face to freshen up for breakfast. Breakfast is generally served at 7:00 in the mess tent where you will be briefed on the days trekking ahead.
---
6:30am
In general your day starts with a hot drink (coffee. tea or hot chocolate) that is brought to your tent at around 06:30am. After your wake up drink you will get a bowl of hot water to freshen up and prepare for the climb ahead i.e. packing you day pack- your sleeping bag and matress and the rest of your kit in to your duffel bag so the porters can already start to run ahead
---
07:00am
Breakfast is served between 07:00 and 07:30am
---
08:00am
After breakfast the guides will give you the daily briefing and advise you on what to pack in you daypack.
---
10:30am
Depending on the route and day you will have a short break before you reach the camp for lunch or a longer lunch break.
---
 13:00am
After your arrival at the camp you will get hot water in a washing bowl and some snacks before lunch dinner is served in the mess-tent. This is a good time to have a chat with the rest of the team and reflect on your days experiences.
---
 18:00am
Dinner will be served. After dinner the guides will meet you for the de-brief of the day- check your oxygen levels and give you an overview about the next day. Don't forget to take your headlamp with you before you go for dinner!
What do you eat on the mountain?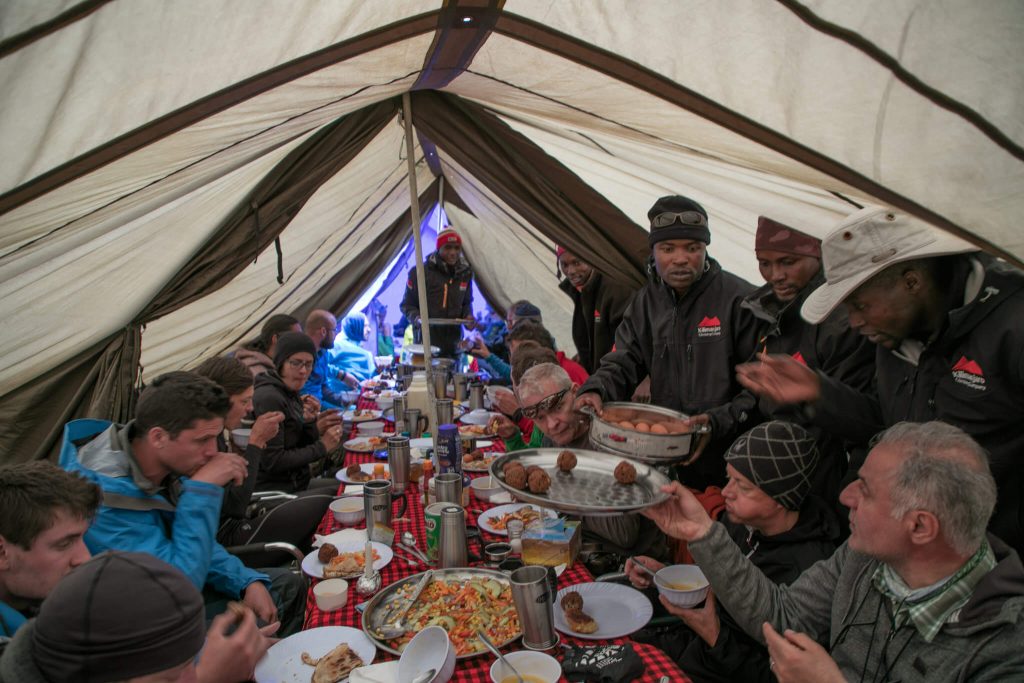 ---
Good food and plenty of drinking water are essential ingredients, both physically and psychologically, to make your climb rewarding. At high altitudes, drinking a lot of water is essential for your health and helps preventing altitude sicknesses. It goes without saying that your body will also need plenty of food to compensate for the unusual physical effort in climbing.
Our cooks have been professionally trained and are able to conjure up tasty and nutritious food. Both meat and nuts form a substantial part of the food on Kilimanjaro. However, we can cater for any dietary restrictions so that vegans, vegetarians, gluten and lactose intolerants and those with restrictions due to their religious beliefs are all accommodated. Just make sure you let us know in advance of any dietary restrictions you may have.
---
Drinking water on the mountain
During your climb all drinking water is collected by our porters from streams that are fed from glaciers high on Kilimanjaro. Before being served all the water is boiled then placed through a sieve to remove any large particles. We provide you with 4 liters of boiled water per day for drinking only. 
Due to environmental reasons we will not carry any purchased bottled water. If you wish to treat the water further we ask that you bring any additional treatment products with you as these will not be supplied by the KCC.
ACCOMMODATION
Sleeping On The Mountain

---
You will be camping on the mountain in one of our tents, which will be supplied and erected by the ground team. We use new Berghaus Arctic tents as these to be the most durable for the environment in which we operate. They are all three-man tents being shared by two people. If so required you can use a tent for a single person at an additional charge. 
---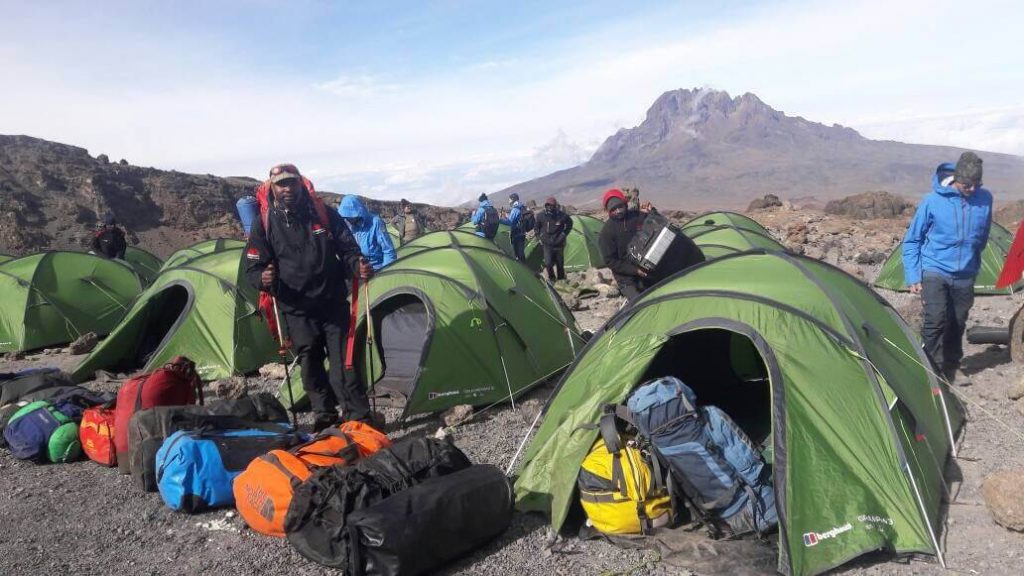 ---
Sleeping in Arusha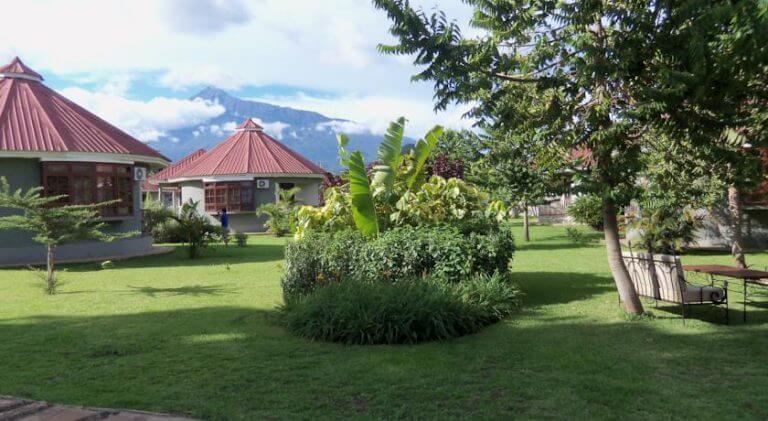 ---
Before and after your climb, you will be staying in more comfortable accommodation at a lodge in Arusha. If you are travelling with a friend or partner who you wish to share with, please let us know in advance.
Luggage allowance and valuables

---
Day pack & Duffel bag
As no formal clothes are needed, luggage should be kept to the absolute minimum – details of what to pack are provided in your Kit List. You will need to carry a daypack during the day while the porters carry your main rucksack. Your day sack should have a capacity of 30-35 litres. NB: You should take a soft-sided bag or rucksack for the porters to carry as they often carry luggage on their heads and hard suitcases are too unwieldy, please do not bring a bag with hard sides or wheels. Your main pack should be 70-90 litres capacity.
---
Porters weight allowance
The maximum weight each porter will carry is 15kgs and your luggage will be weighed at the gate before commencing the climb. If you have more than 15kg an extra porter will need to be hired and could cost up to an extra $100. If you are on our extension you can leave clothes at the lodge and collect them on your return (please ensure you have a locked bag to leave them in). On your outward journey, please wear your trekking gear, hiking boots, and carry a spare change of clothing in your hand luggage.
---
Security for your possessions
While we will do everything to provide adequate safety for the group and security for your possessions, the general rule is that if you don't need it, don't bring it. This includes jewellery, necklaces, rings and even watches. Your passport and money should be kept on you at all times. Your main luggage should not contain valuables and items not required on the mountain. You can leave non valuables at the lodge, to be returned to you once you have climbed the mountain, however we advise you not to leave any valuable items in your bag at the lodge or in your main bag these should be kept on you at all times.
What equipment do I need to climb Kilimanjaro?

---
Having the correct clothing & personal equipment will make your Kilimanjaro climb more enjoyable and comfortable and ultimately increase your chance of a successful summit. 
---
Read Our Equipment Pages
We are fully aware that with all the different information and Kilimanjaro equipment lists out there, acquiring the correct gear can become very confusing and frustrating. To help you through this aspect of your planning, we would advise you read through our Kilimanjaro Equipment guide.
VISIT OUR KCC EQUIPMENT GUIDE PAGE HERE
---
 The Essentials
It is based on our first hand experience and will walk you through the essentials and  "good to have`s" for your trek. For this challenge, waterproof, well-worn in boots will be indispensable, particularly coupled with some really good quality walking socks. You don't need a clean pair every day, but enough to make sure you have dry socks each morning. The benefits of a comfortable day sack cannot be underestimated, so make sure that you train with this.
---
Layering
Other essentials are high quality gore-tex waterproof and windproof jackets and trousers, technical/wicking t-shirts rather than cotton shirts, and a down jacket for the evenings in camp and your summit day/night. 
---
 KCC Kilimanjaro Equipment Check List
We would hate for any of our climbers to be in a predicament of having forgotten something and so to help you organise your gear and avoiding this situation,  download the KCC Kilimanjaro Equipment Check List and tick off each item as your preparation unfolds. 

---
TRAINING 
Climbing Mt. Kilimanjaro requires a level of fitness and to properly enjoy the experience it is important to reach this level. The best kind of your training for Kilimanjaro would be getting experience in the mountains wearing the boots you will be using on Kilimanjaro and carrying a day pack. This will get your body accustomed to what it will be experiencing on a day to day basis while on the Kilimanjaro climb.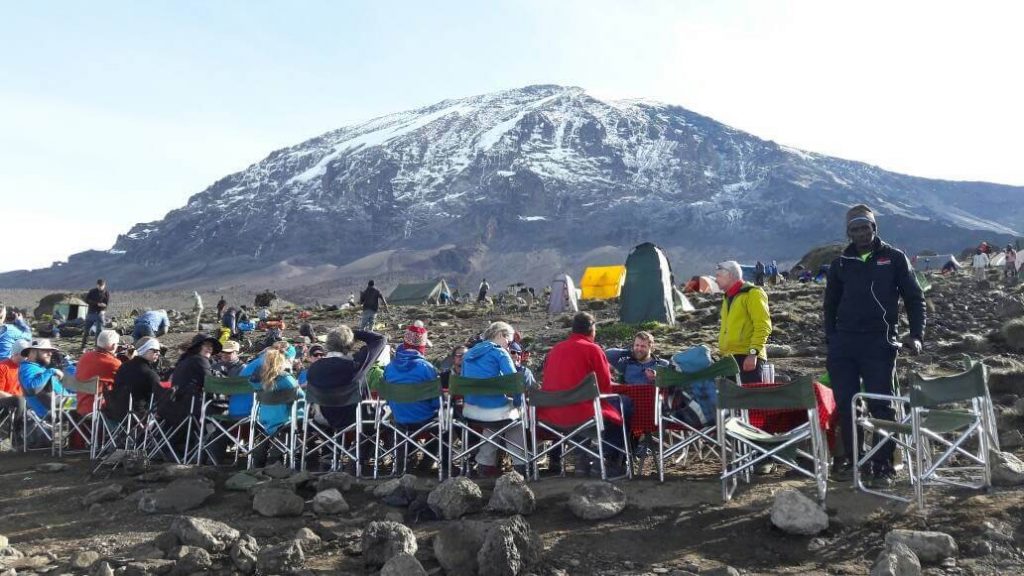 ---
TOILETS
In the camps you will have your own private toilet tents set up by your ground team, these contain chemical toilets. You can also use the long drops provided by the National Parks agency, which are very basic and not monitored regularly. Your camp team will provide washing bowls of warm water as you arrive at camp at the end of the days trekking, you will need bio-degradable soap for washing with. You should take plenty of toilet paper and wet wipes with you as well as anti-bacterial hand gel.
---
Showers & Bathing on the mountain
There are no shower facilities on the mountain but we do provide you with hot bathing water to freshen up. Wet wipes are an added bonus to have with you on your trek.

---
RESPONSIBLE TOURISM
At Kilimanjaro Climbing Company we are committed to sustainable and responsible tourism to ensure that our challenges benefit the local environments and communities in which they take place. With our "leave no trace policy", we ensure that all rubbish is disposed of responsibly.  Through following local guidelines on cultural and environmental protection and respect, we aim to limit our impact on the natural environment.
In addition to taking these practical steps to ensure that our challenges are sustainable, we also make a contribution each month to a number of local families, so as to give something back directly to the communities that we visit.  
PHONE AND WIFI
There is wi-fi at the hotel at the beginning and end, but not on the mountain.  Phone signal is available in town, but virtually non-existent on the mountain.
There is no opportunity to recharge any electrical equipment during the trek, but if you want to bring a solar charger these can work well to charge phones.  There are charge points in your rooms at the hotel.
EMERGENCIES
If you are unable to continue the climb, you will be sent down with a porter where you can seek additional medical attention at the local hospital if needed. The doctors at this hospital are very well trained in dealing with altitude related illnesses as well as trekking injuries. However, please be understanding of the fact that facilities in this part of Africa will not compare to those that you are used to at home.
---
Safety on the mountain
The safety of our customers and our team during the climb is of the highest priority. We go to great lengths to ensure the standards, training of our staff and equipment deployed is at its highest which includes:
Pulse Oximeter

For your safety, we use a pulse oximeter to check your blood oxygen saturation regularly throughout your climb. This medical instrument allows your guide to accurately determine how your body is adapting to the reduced amount of oxygen at higher altitudes.
---
Oxygen

We carry bottled oxygen on all of our climbs as a precaution and additional safety measure. It is for use only in emergency situations. It is NOT used to assist clients who have not adequately acclimatized on their own to climb higher. The most immediate treatment for moderate and serious altitude sickness is descent and so oxygen is used strictly to treat a stricken climber, when necessary, in conjunction with descent, to treat those with moderate and severe altitude sickness.
---


AMREF – Flying Doctor Service

We are partnered with the African Medical & Research Foundation (AMREF) Flying Doctor Service. If you get injured or very sick during the expedition we can have an emergency medical response team on the mountain within a few hours and can have you evacuated off the mountain by helicopter should you require it.
---
Communication

Communication within the group and to the outside world is an important aspect of any expedition. All our guides carry short wave radios and mobile phones for communication between camps and a member of staff carries a satellite phone in case of emergencies. Satellite phone time can also be purchased for use by clients on all expeditions.
---
Medically Trained Staff

Ensuring your safety, all our guides have received extensive training in first aid and mountain rescue.
---
Safety in numbers

Climbing with smaller groups allows our guides to give more attention to individual group member performance and health. This increases the prevention of AMS and helps keep the dynamic of the group positive, team spirited while boosting morale. Should anyone have to leave the mountain due to health reasons, climbing in such numbers, allows any emergency
to be dealt with efficiently without too much disruption to the rest of the groups climb.